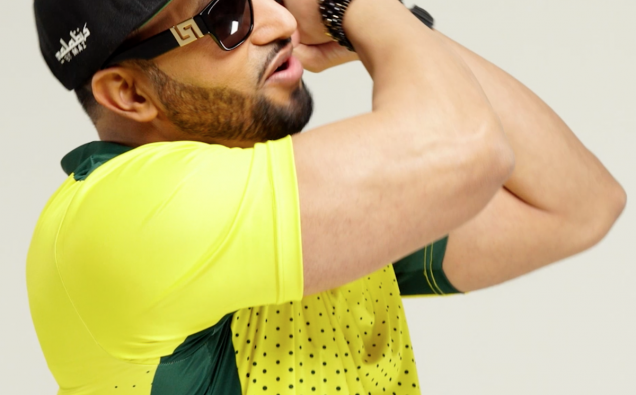 The award winning singer, Maz Bonafide has already recorded the two songs for the PSL Champs. They are called 'Zalmi Zalmi' and 'Yellow Storm'. The songs are very catchy, motivational and perfect for the crowd to sing along with.
Both songs will be accompanied with music videos and will be released prior to the start of this year's PSL edition which begins on Feb 22 in Dubai.
As well as YouTube (and all other social media), the videos will be aired on major Pakistan TV channels including the Peshawar Zalmi media partner the PTV network.
Before his solo success, he began his music career as part of the UK bhangra fusion duo 'Bonafide' hence the name Maz Bonafide.

The chart topping artist has performed in many countries worldwide and already has 8 Number 1 singles on iTunes World charts. He also broke the record by becoming the first artist to hit number 1 purely based on pre orders with his hit single 'Jaan'.
'I've always been a big fan of Pakistan cricket so I was very excited when I got a call from Javed Afridi (PZ Owner). It's a pleasure for me to work with Peshawar Zalmi. I really enjoyed working on the songs. I wanted to create anthems for the fans to sing along with. I'm also looking forward to attending the PSL and performing them live for the fans' Maz Said.
The entrepreneur and PZ owner Javed Afridi said  '

We wanted to work with Maz as he is a very talented artist with a unique sound. We were confident he would give us the anthems we are looking for. Due to our growing global fan base, we specifically asked Maz to make one song in English lyrics too. 

We are loving both of the songs. Maz captured the feel of the songs we were looking for perfectly. We're looking forward to blasting the songs at our matches'.