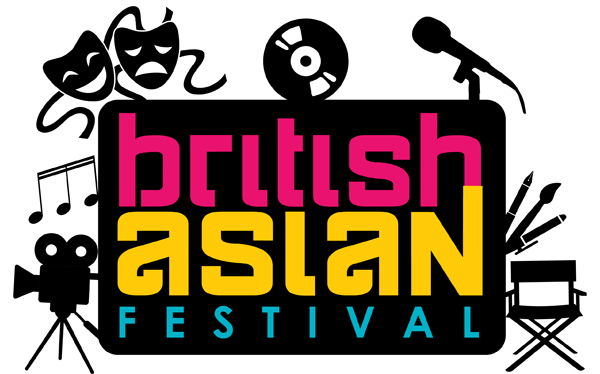 BRITISH ASIAN FESTIVAL 2018 on Fri 4th to Sun 6th May 2018 at Watford Palace Theatre
Rifco Theatre Company and Watford Palace Theatre present the British Asian Festival 2018, three days celebrating British Asian arts, culture and talent.
Curated by Rifco Artistic Director Pravesh Kumar, the festival will be held at Watford Palace Theatre, Friday 4th to Sunday 6th May 2018. The festival line-up features exhibitions, stand-up comedy, new plays, spoken word, writers' events, children and family activities and film.
Day One of the festival kicks off with a rehearsed performance of new play Southall Park by Amarjit Bassan from Rifco's talent development programme Rifco Associates. There will be a comedy night hosted by Pinky (Vedi Roy) and Preetho (Harvey Dhadda) from last year's production Miss Meena & the Masala Queens. The line-up includes comedians Sukh Ojla, Sunil Patel, Kai Samra, Ahir Shah and Sindhu Vee.
On day Two festivalgoers are invited to get creative with The Make Escape and a Bollywood inspired craft workshop. There will be fun dance sessions for young children with Bhangra Tots. In the evening, performance poetry company Apples and Snakes, bring together acclaimed and emerging spoken word talent. Hosted by Shagufta Iqbal and Sophia Thakur, there will be performances from Nafeesa Ahmed, Zia Ahmed, Ronak Patani, BananaSharma and Zahra Sheik. After its sold-out run last year, Rifco Associate Sukh Ojla's bittersweet comedy Pyar Actually returns to Watford Palace Theatre for two performances.
On the final day of the festival, there will be short story readings from past finalists of The Asian Writer prize, Meera Betab, Mona Dash, Farhana Khalique, Shibani Lal and Jocelyn Watson. This will be followed by a writing workshop, giving attendees a chance to pen their own short story. During the afternoon Desi Tea will be serving a unique British Asian afternoon tea experience in the theatre's café and Green Room. The festival closes with a screening of English Vinglish in honour of Bollywood actress Sridevi whose work inspired British Asian cinemagoers for over five decades.
Throughout the festival artist MrASingh will be displaying two collections of his intricate and colourful art and Dotty Art will be exhibiting a collection of his vibrant oil paintings around the building.
There will be South Asian food from Gupta's Bombay Street Food, and light snacks and drinks will be available to purchase at the Watford Palace Theatre Café/Bar.
Rifco has been Resident Company at Watford Palace Theatre since 2011 and regular co-production partners. Recent co-productions include Miss Meena & the Masala Queens, Laila The Musical and The Deranged Marriage.