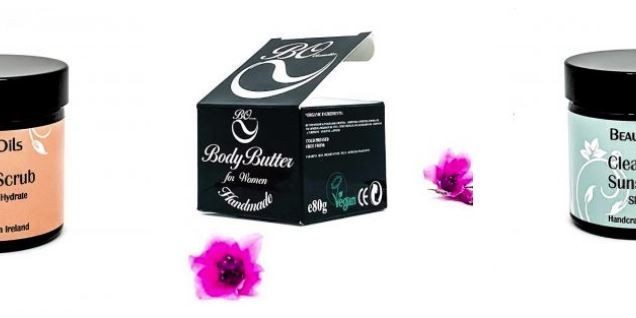 Beauty Oils is a vegan and cruelty-free skin care brand that sells a range of products that help to keep skin hydrated and fresh. The products are suitable for all skins types, ages and gender.  
Beauty Oils only use the finest, certified Vegan, Organic, Raw, Unrefined and Cold Pressed Ingredients. The oils used are all rich in omega 3, and 6 and no water is used when making the products. All products are handmade in Ireland.   
The types of oils sold are Argan Oil, Macadamia Oil, Jojoba Oil and Apricot Kernel Oil. The unrefined oils are either cold-pressed or expeller-pressed, meaning that they are minimally processed and low temperature controlled to extract oil from the seed.  
The Shea Body Butter contains vitamin E and D, provitamin A and allantoin, which are all-natural products, making Shea Butter, as a superfood for your skin. It's also good for Wrinkles, fine lines and scars repairing, as well as it is stimulating for the superficial microcirculation, skin strengthening, skin protecting, UV protecting, and skin regenerating. Shea Butter protects your skin from UV sunlight, harsh climate, dehydration and pollution damages. 
The types of products sold at Beauty Oils are Body butters, moisture creams for both men and women, complex creams, soothing creams, natural deodorant, sugar scrub, body oils, face oil, rose floral water, witch hazel floral water, lavender floral water and a kid's cream which helps with dry skin, rashes, itch, dermatitis, psoriasis and eczema.   
Prices range from 10 -29 euros, which is affordable and customers always receive over 50g of product.  
Beauty Oils, sent us a few products to try including, face and body oils, body butters for men and women and complex cream. The body butters and complex cream was lemon-scented and left my skin feeling fresh and bright. The body and face oils gave a hydrated and brightening look and left the skin feeling smooth. The products are easy to use and can be refrigerated to last longer and keeps the ingredients fresh.  
You can purchase the skincare products on their website https://beautyoils.eu/, or you can shop for the items on eBay. There are also online stores available in Poland, France and Ireland.  Visit their Instagram page: beautyoils_vegan.skincare