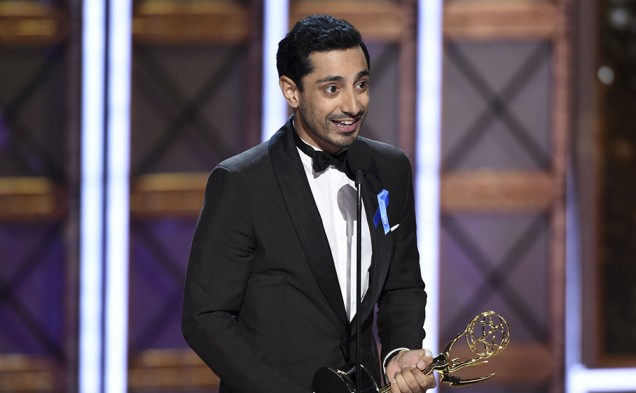 British actor and rapper Riz Ahmed made history on Sunday 24th September, 2017 night when he became the first Asian man and first Muslim to take home an Emmy Award for acting.
Ahmed won over Robert De Niro, Benedict Cumberbatch and Ewan McGregor to take home the Outstanding Lead Actor in a Limited Series or Movie category for his performance in The Night Of.
Ahmed plays Nasir "Naz" Khan in the HBO drama, which follows the unraveling of a problematical assassination case in New York City, in which Khan, a college student, is alleged of assassinating a girl on Manhattan's Upper West Side.
In his speech, Ahmed shared his award with his The Night Of co-star John Turturro, and paid homage to the late James Gandolfini, who lead the project from the launch and was originally meant to star.
In a press conference later, Ahmed talked about the broader implications of him winning an Emmy acting award. "I don't know if somebody's win of an award, somebody snagging one role, or somebody doing very well, alters something that's a systemic issue of addition in this industry," he said, "I considers that's something that occurs gradually, over time. If there's many isolated instances of success then maybe the dots start joining up and it's not as slow a procedure as it sometimes is."