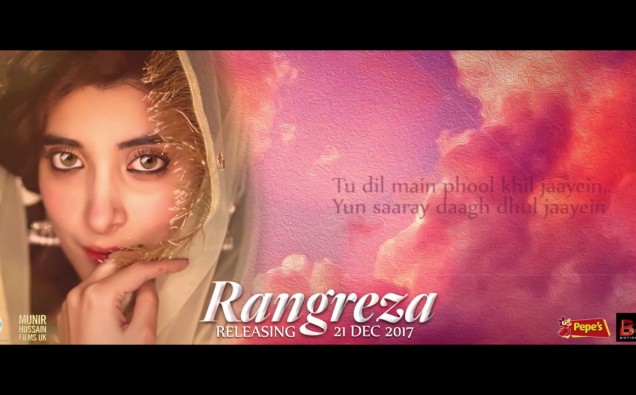 Singer, songwriter and producer Qurram Hussain has unveiled its first composition for the upcoming romantic Pakistani film Rangreza with Bagiya, sung by Jonita Gandhi.
This marks the first film for Qurram, the co-lead of the Canadian music band JoSH as a music director and playback singer.
Boasting four super-hit album with hit songs like Mahi Ve, Qurram Hussain shares an anecdote on the Bagiya song, "I needed to make sure the song is a happy song, but it needed to be a bit more "traditional" because that's the type of upbringing she (the female character) has had. So, the challenge was to transport myself into the character and envision what type of song she would sing."
"All these songs are of different genres, so it's a lot of fun trying my hand at different styles of music for this film," he added.The film already boasts the outstandingly track Phool Khil Jaayein as sung by musical Sufi legend, Abida Parveen, which has been receiving praises from audiences around the world.
Directed by Aamir Mohiuddin, Rangreza is a musical romance featuring Bilal Ashraf, Urwa Hocane and Gohar Rasheed in the principal cast. The film is presented by Vision
Art Films, Usman Malkani Films, Distribution Club (Pvt) Ltd, Munir Hussain Films UK and Pepe's Piri Piri and will be distributed worldwide except Pakistan by B4U
Motion Pictures.
Rangreza releases in cinemas on 21st December 2017.