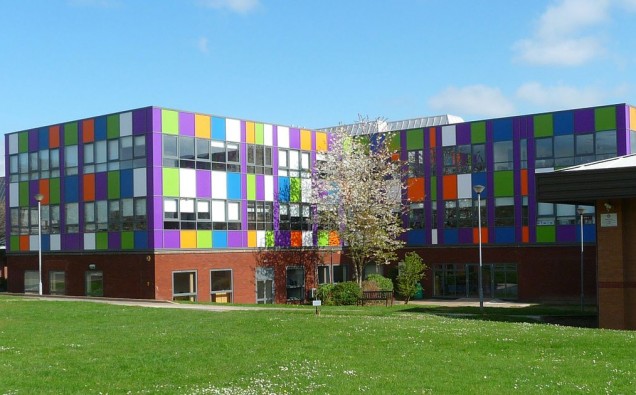 Ninestiles Academy Trust and The Sixth Form College Solihull plan to merge in a new pioneering partnership.
The College proposes to convert to an academy in order to merge with the Trust. Catering for students aged from three to 19, it would be the first Multi-Academy Trust of its kind to incorporate a sixth form college.
A six-week consultation on the proposals is underway and will include a community drop-in session on Thursday, March 9th from 5pm to 7pm.
The session, taking place at The Shirley Centre in Stratford Road, Shirley, will give attendees the opportunity to find out more about the proposals, ask questions and take part in the consultation process.
Martyn Collin, Interim CEO at Ninestiles Academy Trust, said: "We would urge anyone who has any queries to come along to this meeting.
"This consultation process is vitally important in order for us to fully gauge people's views on what is one of the biggest developments the Trust has planned to date.
"Improving the quality of teaching and educational outcomes for the children and young people we serve in Birmingham and Solihull is the key motivation for this proposal and we want to hear the voices of the communities we serve."
Paul Ashdown, Principal at The Sixth Form College, Solihull, said: "I strongly believe that this proposed merger would create one of the very best educational Trusts in the country.
"The Trust and the College have been working towards this pioneering shared vision for two years and we are looking forward to talking to the community about the many benefits these proposals will generate."
Ninestiles Academy Trust currently comprises of seven schools across Birmingham and Solihull – Ninestiles An Academy, Erdington Hall Primary School, Lyndon Secondary School, Pegasus Primary School, The Oaklands Primary School, Yarnfield Primary School and Cockshut Hill School.
The Trust and College first began talks to merge in early 2015 and the Government later the same year recommended they join together following a review of Further Education in Birmingham and Solihull.
The College and Trust jointly submitted a formal application to the Department for Education after their Governing Bodies unanimously voted in support of the merger in December 2016.
The six-week consultation ends on March 20th and will include a number of drop-in sessions being held for parents, pupils, staff, stakeholders and the community. More information can be found at www.ca-education.co.uk
Anyone wishing to have their say can also complete an online survey at www.smartsurvey.co.uk/s/merger-consultation/
Views can also be shared by emailing response@ca-education.co.uk or calling 0330 9000 012.
The merger, if approved by the Secretary of State for Education, is expected to take place on August 1st 2017.
The proposed merger would see the Trust expanding to cater for more than 7,500 pupils and students and 800 staff, and would create an opportunity to expand its capacity further still to support other primary and secondary schools and colleges.