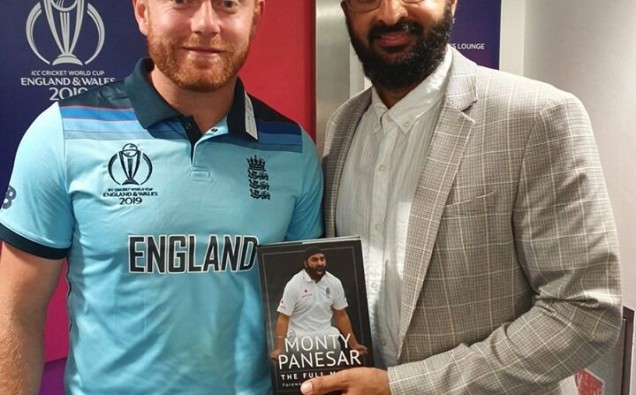 For England cricketer Monty Panesar, his home town of Luton has gone from a point of embarrassment in the past to one of pride, as he believes strongly that it is a town making positive steps to shake off is unattractive reputation. 
Panesar has admitted that previously, he would say he was from Bedford, out of embarrassment rather than admit to where he is actually from. This is due, in part, to the reputation of Luton, which has been voted the worst place to live in England in the Idler Magazine in 2004 and a Reddit poll in 2016. 
Part of what has gained Luton an undesirable reputation in recent years is extremism and controversial counter extremist groups and demonstrations. Al Muhajiroun, the Islamic extremist group staged a demonstration in March 2009, protesting the 200 soldiers parading through Luton after returning from Iraq. They called the soldiers "murderers and baby killers". This understandably ruffled feathers in the local community, leading in part to the formation of the infamous EDL by Tommy Robinson. 
For the BBC Monty Panesar spoke to Tommy Robinson's uncle, Darren Carroll, who has since defected from the EDL. Citing the closure of Vauxhall in 2002, Carroll explained that the loss of jobs and resulting unrest is part of what was keeping Luton down and winning its bad reputation. After a rally in Birmingham, in which he was called Nazi scum by strangers, Carroll reconsidered his position as part of the EDL and now campaigns for Small Steps, a far more moderate and diplomatic anti-extremist organisation. Carroll has praised the way in which Luton's communities have come together to tackle extremism and believes that it can serve as an example to towns and cities with similarly divided communities. 
Monty Panesar's brother, Isher, suggested social media could be partly to blame for Luton's reputation, helping to circulate articles and polls which are detrimental to the town. He also suggested that the increase in house prices is proof the city is making vast improvements. Monty Panesar has also referenced the town's football team as a pillar of the community that is contributing to its rejuvenation. Since climbing up from non-league football in 2014, Luton Town FC are back in the Championship thanks to back-to-back promotions. This has helped to restore interest in the side, which is investing in a stadium capacity increase. Panesar also commended Luton International Carnival, which is a yearly weekend of celebration of the town's Caribbean community and attracts about 25,000 visitors each year. Such developments as these are important for the morale and unity of communities. 
Panesar concluded by saying "Never judge a book by its cover," "You don't really know a place until you live there."