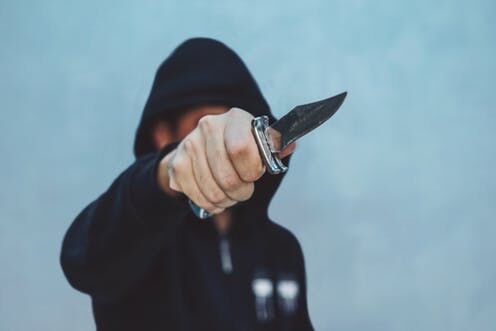 A 21-year-old victim was stabbed during daylight hours at a nearby vicinity of the Birmingham area. The incident occurred as children walked home from school on the same street. The victim was knifed in the leg on Gowan Road, Alum Rock just after 3.30pm. The police had stated that the injuries were not serious. The man received medical attention and any injuries received did not appear to be serious, commented a local officer. 
Announcing the city's new stop and search restriction in March, a police officer commented: "This is an emergency that needs sustained and intensive action. The steps we are taking are widespread and blunt… The volume of searches with young people will go up considerably. We will use these powers to safeguard our young people and would take down people when we see them carrying knives for their own protection. We do not want to criminalise them but protect them and we need parents and the community to be supportive." 
Another teenager had also been stabbed in the stomach in Erdington. The 17-year-old teenager was knifed in the stomach during broad daylight. He was walking along Lambourne Road, off of Marsh Lane. The attacker was on a push bike and approached the teen before stabbing him at around 4.15pm on Friday, 12th April. The victim stumbled onto Patterdale Road before the ambulance was called. An eye witness had said that the 17-year-old suffered a single stab wound to his abdomen, which left him undergoing surgery with potentially life-changing injuries. 
Lambourne is located off by Marsh Lane, next to a row of shops and opposite the local Bingo Hall and the Village Green Pub. The police had announced that the investigation is still on-going. 
Enquiries are still underway regarding both cases. Anyone with information is asked to get in touch with the Police via Live Chat at west-midlands.police.uk between 8am and midnight. Crime Stoppers can also be called anonymously on 0800 555 111, at any time of the day.  
So far this year, Birmingham has been rocked by an outbreak of knife crime. Last month chief constable Dave Thompson announced knife crime in Birmingham an "emergency" which requires the utmost attention.