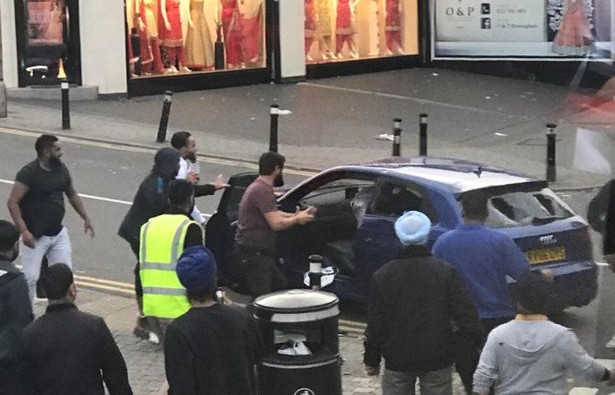 A group of onlookers are being hailed as heroes following their attempt to thwart the escape of an armed gang moments after a robbery took place on the high street.
The incident, which took place at Naresh Jewellers on Smethwick High Street, involved multiple suspects, with one man dressed in black armed with a machete acting as lookout in front of the shop.
Several passersby immediately took action by pelting the gang with bricks and stones as they tried to get away. The suspects piled into a car parked nearby, which also had bricks thrown at it in order to slow them down. Despite the gang getting away with three bags of jewellery, the locals have been praised for their heroic efforts, as members of the Smethwick community rallied together to stop the getaway car from leaving the scene of the crime.
The investigation is still ongoing, and West Midlands Police have appealed to anyone with information regarding the incident.
By Zahrah Haider