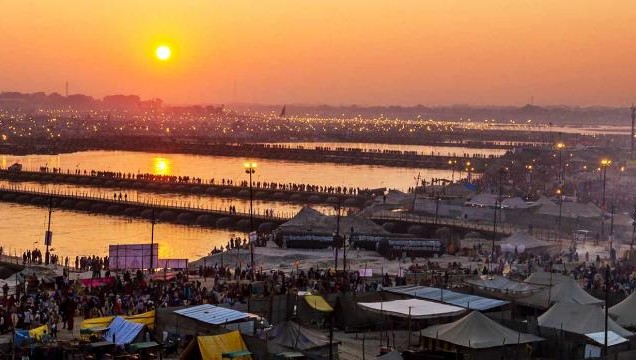 A city in India's northern region of Uttar Pradesh, Allahabad, is having its name changed by Hindu nationals. The historic Islamic name was given to the city in 1583, during the Mughal era, by the Muslim emperor Akhbar.
However, now it is reverting back to its original name 'Prayagraj.' The Indian name comes from the Sanskrit definition of "place of Sacrifice", which is exclusive to the city's historical background as it is believed that the Hindu God Brahma Dev took part in a ritual sacrifice there. According to mythology, the creator of the universe did this at the location where the river Ganges meets the river Yamuna.
The state of Uttar Pradesh is held by the cabinet leader Yogi Adityananth, who is a controversial figure that has been accused of inciting violent treatment towards the country's minority Muslim population. He released the following statement: "The city used to be known as Prayagraj since the beginning. To those who are opposing the decision, how would you feel if the name your parents gave you was to be changed?" He later added: "Only people who have zero understanding of our history and traditions would question the move."
The city of Allahabad is situated around 400 miles south-east of the Indian capital of New Delhi and is the ancestral home of the Nehru-Gandhi dynasty, where three of India's prime ministers have descended from, including Jawarharlal Nehru.
It is also the site of one of India's Kumbh Melas (festivals) – large Hindu pilgrimages that attract hundreds of devotees from across the world. The most recent of which was held in the city five years ago and saw the attendance of an estimated 100 million worshippers.
The Uttar Pradesh energy minister, Shrikant Sharma stated that: "It is the right of the government to rename any city," he said. "If needed, we will rename more cities and roads. The mistakes done earlier will be rectified."
Manisha Bhanot.