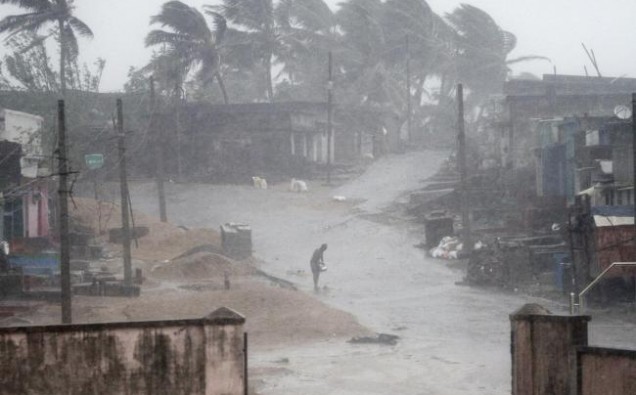 Krishan Kumar, a spokesman for the National Disaster Response Force, has said that relief officials rushed to the remote area in Gajapati district in Orissa state.
The landslide hit on Friday 12th October, a day after a severe cyclone caused heavy rains in some parts of eastern India.
Villagers had moved to the shelter to escape the fury of Cyclone Titli, which whipped up wind speeds of up to 95 miles per hour.
According to the Press Trust of India news agency: State Relief Commissioner BP Sethi stated that there were reports which stated that 12 people had been killed and another four were trapped in the debris.
Mr Sethi said that in order to reach the remote site, rescue workers were clearing roads blocked by uprooted trees.
Eight people were killed in Andhra Pradesh state and one in Orissa state when the cyclone damaged homes and blew down power poles and trees.
Orissa state is prone to cyclones that develop in the Bay of Bengal. During 1999, a cyclone killed more than 15,000 people.