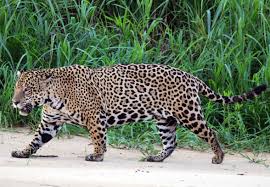 Tadoba-Andhari Tiger Reserve was alerted one morning in late December to catastrophic news. A Buddhist monk meditating inside the forest for around 28 days was being brought food by his fellow monks, when he was attacked and then dragged by a leopard, succumbing to many injuries.
Rahul Walke Bodhi, 35 was a member of Buddhist temple inside the Tiger Reserve in Maharashtra, India.
Reports say that despite several warnings to the monk community to not go deep inside the forest, the victim and other devotees went meditating inside the prohibited area. While Rahul Walke Bodhi could not survive the attack, the other two devotees escaped the attack and alarmed the police.
According to forest officials this has been the 5th attack in the last few weeks by the big cat.
Tadoba-Andhari Tiger Reserve, home to 40+ tigers, wild dogs, Sloth bear, Gaur, Sambhar, Barking deer, Cheetal, Chausinga, Nilgai, wild boar along with rare species such as Ratal, flying squirrel, Pangolin and Rusty spotted cat is the oldest National Park in the Chandrapur district of the Maharashtra state of India.
The biggest threat posed is the civilization of 59 villages out of which 5 are inside the zone. The inhabitants of these villages regularly go outside for farming and are vulnerable to fatal attacks by the wild animals.
Since the last attack, the area has been barricaded by the forest officials and only certain hours will be allocated for the temple monks prayer visit.
Gajendra Narwane, the Reserve's Deputy Conservator said that they are working on tranquilizing the deadly big cat in order to contain it.
Some other incident of the tiger killing a villager last week visiting a Hindu temple and a shopkeeper being killed at the outpost of the forest have also been reported. It is still unknown as to whether the same leopard was responsible for the deadly cat created havoc.
Going by the past incidents, Forest Director NR Pravin, and other forest officials have alerted the locals and the Buddhist monks to only visit the forest area at the defined time by the authorities.
The monks have gone inside the forest for their annual prayer conference every morning, constantly ignoring the officials' warning.
Reports suggest that there are around 12000 to 14000 leopards in India and hundreds of them are killed every year for their body parts by poachers.
The increasing number of such incidents can be contributed to the rampant urbanization, withering the natural habitat of wild animals. Human encroachment to their land has brought devastating results.
Although the officials are considering these incidents on priority, we humans failing to maintain the natural habitat of the both of us will face catastrophic results.
Khushboo Chauhan