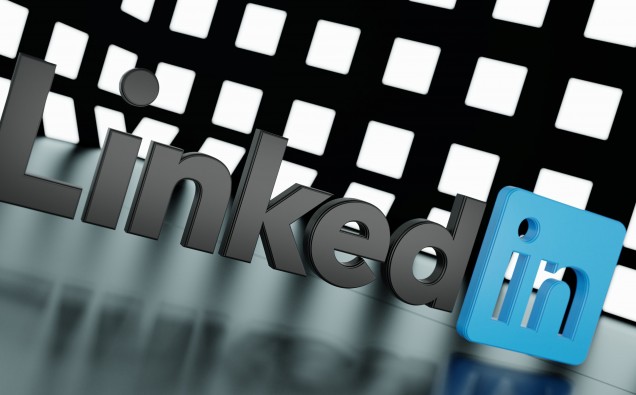 LinkedIn — the social network for professionals with 500 million+ users globally —has video as its fastest-growing format, alongside original written content and shared news. However, now it is taking its next much-anticipated next step to incorporated Live Video format on its platform, better late than never I say. 
The company is indeed launching the tool in the coming weeks, giving people and organisations the ability to broadcast in real-time video to select groups in the USA. The scheme is currently in its beta testing phase and to running by invite only. 
LinkedIn Live (as the beta product is called) has already had great feedback from those lucky enough to be on the invite list. The implications for this will be immense if and when it is rolled out worldwide. 
The kind of content LinkedIn hopes to see broadcasted is in line with the kind of content you are already used to seeing in the LinkedIn news feed. Such as coverage of conferences, product announcements, Q&As and other events spearheaded by influencers, mentors, peek into the inside world of big tech companies, graduations and awards ceremonies and much more.  
Linkedin is very keen to get the format right in its first phase of development and not to release it as half-hearted user-generated content. The social media platform has high hopes that streams of the upcoming videos will fit with its wider ethos. LinkedIn is currently also working closely with a select few third-party developers in regards to live broadcasting streaming space. The creators will work collaboratively with one another to produce more professional and polished live video content on LinkedIn. 
These include players like Wirecast, Switcher Studio, Wowza Media Systems, Socialive and Brandlive, "with more to come in the following weeks," LinkedIn said. 
There are other major players involved who are technical partners such as Microsoft, with part of its  cloud division providing encoding. Even though Microsoft bought LinkedIn in 2016, it has mostly kept a distance in terms of combining together product development between the two, so this is a notable exception. However, Skype is not involved in the development. 
Fashionably Late to the party? In comparison to its competition in the social networking world, LinkedIn has been a late entry when it comes to video. 
Amid developments from competitors like Twitter, Facebook and most recently Instagram have been bringing a larger audience to its platforms with the use of gifs; the Microsoft-owned LinkedIn announced its first  video features only in the summer of 2017, which has been proved very popular. Since launching a native video feature over 17 months, LinkedIn has seen a surge in traffic and revenues from (un-live) video on its social media platform. 
"Video is the fastest growing format on our platform right now, and the one most likely to get people talking," said Pete Davies, the director of product management at LinkedIn.  
Specific figures in terms of the number of creators or viewers there as stats were not available, except to note that "millions" of LinkedIn members have used the feature. 
Davies did point out that live video has been the single biggest request — no doubt the prominent players in on other social platforms such as YouTube, Instagram, Facebook and Twitter have influenced their decision to enter the market. 
"Live has been the most requested feature," he said. These other social platforms are serving as a template of sorts: as with these other platforms, users can "like" videos as they are being broadcast, with the likes floating along the screen. Viewers can ask questions or make suggestions in the comments in real time. Hosts can moderate those comments in real time, too, to remove harassing or other messages, Davies added. 
There may be another reason behind the strong demand for Live Video for why LinkedIn is expanding video: it's proving to be a strong source for engagement, driving traffic and revenue growth towards the company. 
LinkedIn wouldn't comment on future monetisation plans, and for now, isn't even putting video ads into LinkedIn Live videos. "That will come down the road, but for right now we are focused on awesome use cases," said Peter Roybal, head of video product management, in an interview. "This could even be a way to try out some new ideas." 
Exciting times ahead for those that create content on LinkedIn and if you are used to only doing so on Facebook, Twitter and Instagram, this will feel like a natural move to drive more engagement. 
Khalid Karim 
Image by QuinceMedia on Pixabay