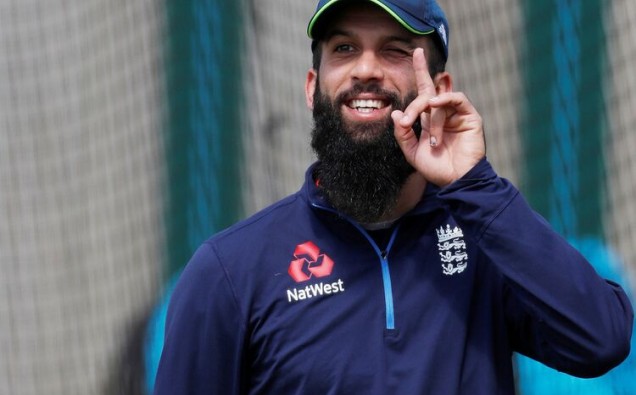 A 'true rags to riches story' – many may argue it is, many may argue its not, however an element that draws a consensus amongst those opinions is that Moeen Ali has justified the odds stacked against him to pave the way for ethnic minorities into representing their country at a global level.  
Still wandering around the same roads of Sparkhill, eating at the same shops or even going to the same gym – Moeen has remained unpretentious and is continuing to give back to those who helped him through his journey to put him where he is today. From the early years of his cricket career whilst playing for Moseley Ashfield cricket club and breaking Birmingham Premier League records that are still yet to be broken, he was dubbed by his coach as being 'one of the best batsman in the world in the future'. 
Moeen is so close yet so far from that accolade, however, has still managed to achieve something that many before him have tried and many after will try and will fail to do so. Such inspirational stories have laid a solid foundation with impotence for the upcoming generation, and there is no doubt that his story will continue to inspire many of those from deprived areas who find themselves in a similar situation, for countless years to come.  
Despite the criticism faced by many cricketing pundits; in particular, some from his own country – Moeen has continued to grab headlines at a consistent basis despite it being during the New England revolution within such a star-studded team with the likes of Buttler, Stokes, Roy and many others. One of just five survivors from the 2015 world cup debacle – Ali has transcended into a pivotal factor behind England's success since and is now one of the first names on the team sheet across all formats for his team. His form during the four-year period from the last world cup till now has fluctuated, as he saw himself being dropped after the horrendous Ashes series in Australia, where England found themselves on the wrong side of a 4-0 drubbing. Moeen quickly bounced back at the first opportunity by scoring a double hundred for his county and inevitably forcing his way back into the side – a true testament and reflection of his character. 
Nevertheless, a factor that remained consistent despite his fluctuating form has been his selflessness and willingness to give it his absolute all every time he steps onto the field wearing the 'three lions' on his chest. This selflessness is reflected in the amount of position's he's batted for his country– whether it's been opening or even coming in at no.9 – he's had the uncanny ability to make every position his own, not only with the bat but with the ball also.  
With the relentless pressure of being labelled England's first spinner – Moeen made it pretty clear that he would much rather prefer been given the tag of a 'part-timer' to ease the burden off his shoulders and take the spotlight off him. This psychological tact employed by himself undoubtedly worked for him as he has quietly without attracting any real attention – crept up into becoming one of England's finest all-rounders in test cricket in the modern era, this not just being a subjective opinion amongst the masses but a fact with the statistics to back it up. 
 The peculiar case of Moeen Ali which cricket fans have been witnessing over the last 5 years has caused heartaches, as he's shown us moments of brilliance in contrast with moments of sheer absurdity ; whether that's been his 53-ball century against WI, A Hat-trick at the Oval against SA, or his outstanding effort at deep third man to take a blinder of a catch in front of the MCC members at Lords, in contrast to this,a careless wild swing from the hips facing Yasir Shah during a crunch moment against Pakistan – a sight that's been replicated one too many times. As Moeen Ali – labelled the unsung hero of Sparkhill steps out today for his 100th cap in ODI's( a milestone appreciated peculiarly with a message of acknowledgement from his footballing hero Steven Gerrard), we relentlessly await more of this captivating career in abundance and hope that the best is yet to come! 
By Daniyal Pervaiz