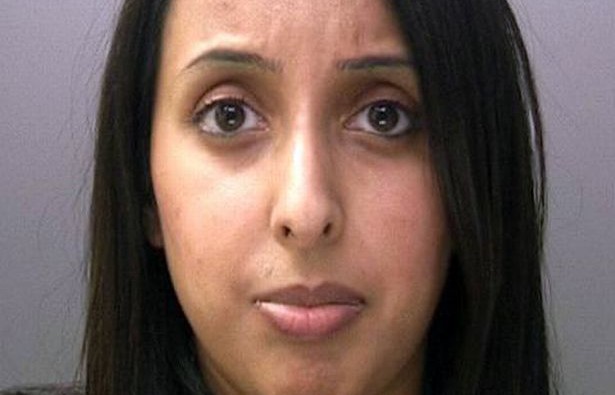 Nialah Afser, showed no remorse as she conned countless vulnerable victims out of large sums of money on a regular basis. She took full advantage of her position at Yorkshire Building Society where she was appointed as 'deceased champion.'  
Afser from Primely Avenue, Birmingham, used the stolen cash to splurge on a range of designer clothing and accessories, including Prada heels, a Chanel handbag, an All Saints Coat and shoes from Kurt Geiger. She even bought two luxury cars: an Audi A5 and Q7 Quattro S Line Suv with the money she robbed from her clients and booked herself a holiday to Dubai, hiding the money from her friends and family in her various bank accounts. 
She carried out the scams by tricking her clients into signing debit slips, illegally accessing their accounts and withdrawing large amounts of cash. This happened on several occasions between 2013 and 2016 – a period of 39 months. She was found out by investigators at her place of work and the case was transferred to the Dedicated Card and Payment Crime Unit (DCPCU) so a case against Afser could be set up. She was eventually arrested at her home and taken into Police custody. 
Among the people that she coned were cancer patients, the elderly, new parents and recently bereaved families. Those that she took payments from trusted her deeply, and even gave her thank you cards, flowers and chocolates in return for her alleged support. She spent over three years preying on the vulnerable before she was eventually exposed; even then she took no responsibility for her actions and blamed her crimes on her faultless employers.  
It took a long period of time before Afser's management could detect her criminal and predatory behaviour. She was described as a "polite, charming and attentive" individual by her peers. However, she would arrange for 'potential subjects' to be taken into a side room where she could con them out of their earnings.  
The prosecutor, Mr Graham Huston stated: "Afser stole £36,000 from one customer who had been made redundant after 23 years 
"When the defendant was arrested and interviewed she said all the allegations had been fabricated by Yorkshire Building Society to get rid of her and she was to say in her interviews in relation to each of the complainants that they were liars" said Mr Huston. 
When Afser knew there was no doubt she had been discovered, she did not even show remorse to her own friends and family, allegedly stating she had made "one small mistake" and begging to them for their help in resolving the matter. 
The defendant, Ben Williams, witnessed Afser plead guilty to 19 counts of fraud, and said that she herself "struggles to understand her own behaviour".  
All victims of the fraud were entirely refunded by Yorkshire Building Society with an extra £500 sum paid in compensation. Afser was fired from her position and sentenced to four years in jail. 
Manisha Bhanot