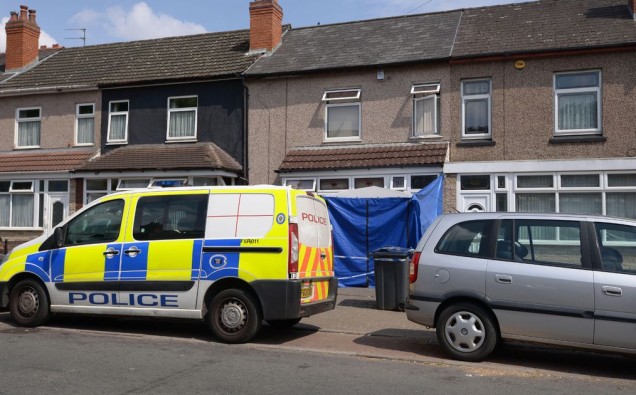 Madni Ahmed, from Stoke-on-Trent, has been jailed for the murder of 86-year-oldRiasat Bi.After denying all charges, Madni Ahmed, 20, has been found guilty of murdering 86-year-old Grandmother Riasat Bi. He has also been charged of wounding with intent, being in possession of an offensive weapon and affray, meaning he is now facing at least 36 years in prison.
The attack occurred on July 12th, 2018 at Bi's home on Aubrey Road, Small Heath, where Ahmed viciously stabbed her to death and attacked one of her grandsons, Faizaan Javed. The extent of her injuries has been revealed by a post-mortem and proclaimed in front of Birmingham Crown Court by Dr Brett Lockyer: "I found a number of sharp-force injuries. There were injuries to the skull, a stab wound to the side of the neck, damage to the liver and the throat."
It is likely that the intended victim of the attack was, in fact, another of Bi's grandsons, Islam Javed, whom it is purported was an old school friend of Ahmed's and may have owed him money. Drones were used to examine the scene and found the large knife that Ahmed had used to fatally wound Bi and horrifically injure her grandson, Faizaan, who was paralysed by the incident and is now wheelchair-bound. Ahmed was also found guilty of attempted murder for this attack.
Ahmed was caught when his father, Nadeem Nazir, was alerted by witnesses who saw the escapee fleeing the scene through their garden and recognised him, they became aware an old woman had been killed, potentially by his son. After viewing footage of the escape which he had been sent, Nadeem noticed the similarity in the clothes worn by the assailant, and those which he had last seen his son wearing. He then notified police that he believed his son could've been involved in the attack.
Ahmed appeared remorseless in court; onlookers saw him 'smirking' as Judge Mark Wall QC delivered the verdict that he would spend 36 years behind bars. He also remained unmoved as it was revealed the effect that these events have had on Faizaan's life. Flashbacks of the incident are commonplace and the injuries that he sustained at the hands of Ahmed are such that he will require dedicated care for the rest of his life. Other details that emerged during proceedings include the weakness and frailty of Miss Bi, who, according to Judge Mark Wall, "slept downstairs because she could not cope with the stairs in the house." Although Ahmed had displayed aggression in the past (a previous conviction for robbery after he attacked a man for his iPad) it is impossible to comprehend the psychology behind such a savage attack on such a helpless victim. Although the family of Riasat Bi may find a certain closure in Ahmed's lengthy sentence, nothing can be done to repair the trauma inflicted on them, especially those who witnessed the tragic incident.
Will Rymer.