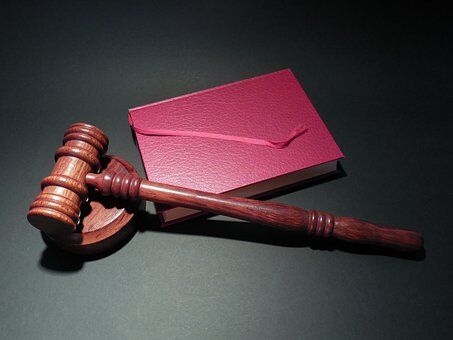 A Bradford woman won an "unprecedented" employment tribunal against her manager for racial harassment. 
Sandeep Kaur, 38, was one of the two claimants in a case, at Leeds Employment Tribunal Court, which involved two defendants, her employer, Capita, who was cleared of any liability as well as another employee known as Mr John Woodhouse, against whom the complaint succeeded.  
The 'fact' section of the 'written reasons' document for the judgement states: "The Claimants, both of Asian ethnicity, complain of racial harassment arising out of an alleged comment made by their Operations Team Manager, Mr John Woodhouse." 
The incident happened on January 16th 2019, around 10:45 pm. 
Both claimants stated: "Shortly before the end of their shift, Mr Woodhouse had been walking past their bank of desks.' 
"He is said to have looked at a white colleague and stated: 'Has Mattar been dipped and had his head shaved?" 
"The white colleague was occupying a seat usually occupied by a black colleague, Mattar." 
"Mr Woodhouse denies that he made that comment on that day or at any other time." 
Capita was cleared of all liability, as the company proved "it took all reasonable steps to prevent" the act and therefore was not liable for any damages. 
A Capita spokesperson said: "We are pleased with the tribunal's judgment that Capita was not liable and that we take all reasonable steps to avoid this type of behaviour, which clearly falls below the standards we expect." 
However, the complaint of racial harassment against Mr John Woodhouse was said to be "well-founded and succeeded." 
Sandeep explained the incident in the aftermath of the comment. 
She said: "It created a hostile environment, and it was very stressful at that time." 
"Especially knowing we were still working in the same area as him." 
She also admitted that she would have been lost without the support of her union, Equality for Workers Union (EFWU), who helped Sandeep as well as other employees who were fighting the case. 
She said: "I'm really happy with the outcome. It just shows that justice is served." 
"What I do want to focus on is, just as a normal employee, you might not know what your rights are." 
"The union have supported me through everything." 
"They helped me get justice, and I would urge other people to use their unions." 
"It's very important for people to be with a union." 
The judgement document states "as compensation for injury to feelings", Mr John Woodhouse will have to pay each of the claimants £1,250, including an additional £71.15 fee representing interest accrued thereon. 
General Secretary and Co-Founder of EFWU, Mizan Khan, described the case as unprecedented. 
He said: "It's very unusual. Normally the company gets served." 
"Normally, the company supports them." 
He added: "It's sad in 2019, incidents of racial harassment are continuing in these workplaces and as a union, we will fight for justice for our members who are subjected to these discriminatory acts." 
"We operate a zero-tolerance policy on any form of discriminatory conduct against our union members." 
"The members in question are over the moon, and it also gives hope to others in all kinds of workplaces not to accept illegal acts and perpetrators cannot escape from action that can be taken against them."