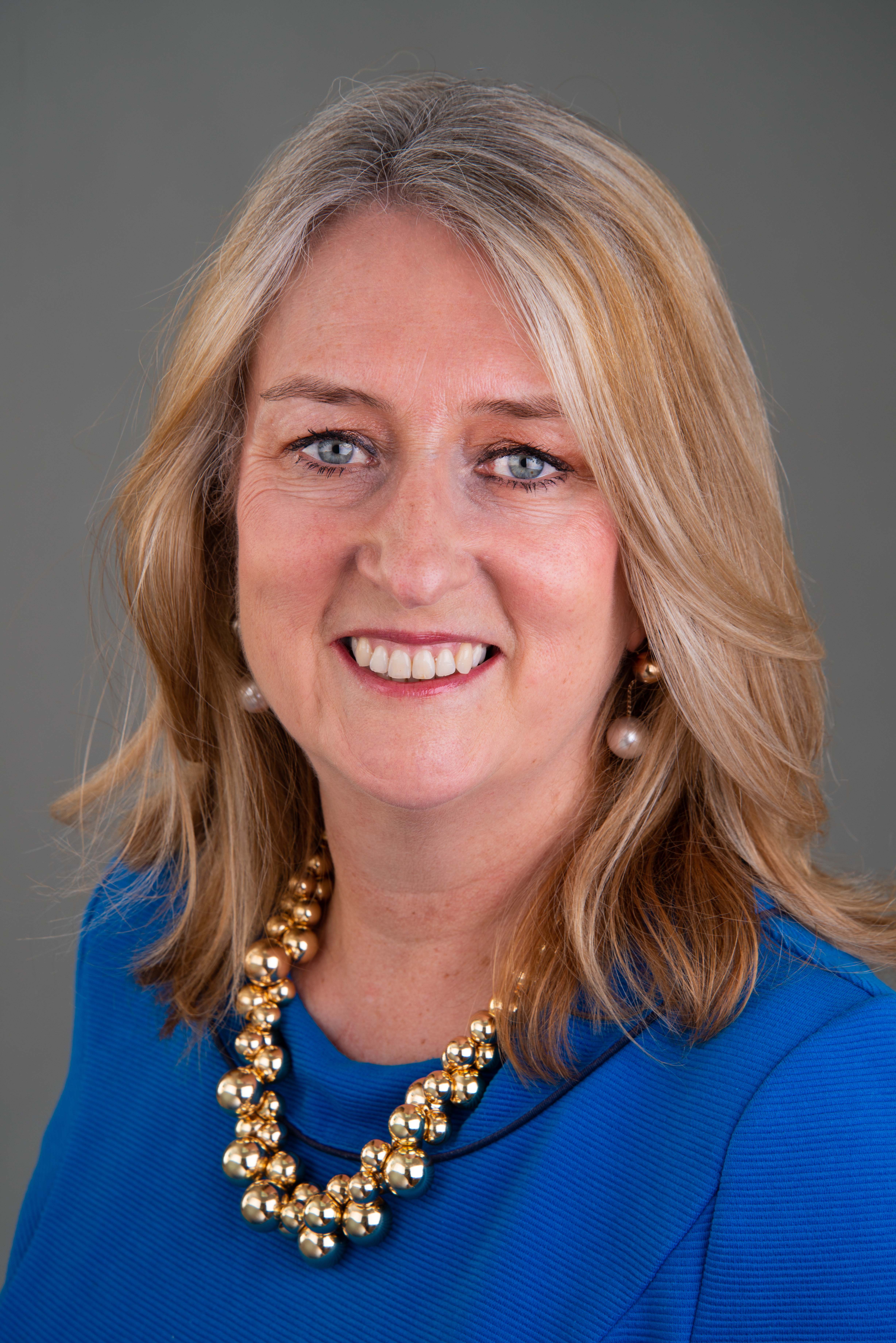 The chief nurse for England's healthcare training body is to be honoured by Birmingham City University for his achievements, including the vital role he played heading the national NHS vaccine workforce programme in response to the Covid-19 pandemic.
Professor Mark Radford CBE, Chief Nurse and Deputy Chief Executive at Health Education England, as well as Deputy Chief Nursing Officer for England, will receive the title of 'Alumnus of the Year' in recognition of his accomplishments in the field of nursing.
Professor Radford will collect his award alongside former Health Minister and Home Secretary, the Rt Hon Jacqui Smith, who is receiving an honorary doctorate for exceptional service to the NHS. 
Currently Professor of Nursing at Birmingham City University, Professor Radford graduated from the University as a registered nurse on the BSc program in 1994. He returned to Birmingham City University to undertake postgraduate study in advanced nursing practice, before going on to complete a PhD.
Professor Radford has worked in clinical, leadership and academic roles across the UK, including leading the nation's Covid-19 NHS vaccine workforce programme, which within a few months recruited and trained thousands of clinicians, volunteers, and support staff in one of the fastest programmes of its kind in the world. He was recently awarded a CBE in the New Year Honours List 2022.
Ahead of receiving his Alumnus of the Year accolade, Professor Radford commented: "I am a bit shocked but absolutely delighted to be recognised by my university.  As one of its alumni, the University and the city of Birmingham has given me so much in my career and personal perspective. 
"From those early days in its Perry Barr campus, I have seen the University continue from strength to strength with the phenomenal opportunity to change lives through education, as it did with me."
The Rt Hon Jacqui Smith is currently Chair in Common of Barts Health and Barking, Havering and Redbridge University Trust – a position she took up in October 2021 having previously chaired University Hospitals Birmingham NHS Foundation Trust for eight years. She is also a Trustee of The King's Fund health charity.
A former teacher, Jacqui was elected as the MP for Redditch in 1997, a constituency she served for 13 years. During this time, she was one of the longest serving ministers in the Labour government, holding several positions, including Minister of State for Health Services, before becoming the UK's first female Home Secretary in 2007.
Jacqui is also a campaigner for women and girls' health, wellbeing, and safety. She is Chair of Sandwell Children's Trust, Chair of the Jo Cox Foundation and Chair of the Precious Trust – a Birmingham-based charity that supports girls at risk of violence and exploitation.
Of her award, Jacqui said: "I'm very proud to be honoured by Birmingham City University, a leading education provider for nurses, midwives, paramedics, physiotherapists and other healthcare professionals. Our NHS depends on a continuing pipeline of talent, and I look forward to celebrating my award with the next generation of health workers graduating on the day."
Professor Ian Blair, Pro-Vice-Chancellor and Executive Dean of the Faculty of Health, Education and Life Sciences at Birmingham City University, added: "We are pleased to honour Professor Radford and the Rt Hon Jacqui Smith, both of whom have demonstrated their commitment to promoting and strengthening our health service through a combination of leadership, education and advocacy."
Professor Mark Radford CBE and the Rt Hon Jacqui Smith will receive their awards at a graduation ceremony at Birmingham's Symphony Hall on Monday 11 July – the first ceremony in a series of graduations taking place throughout July and August.