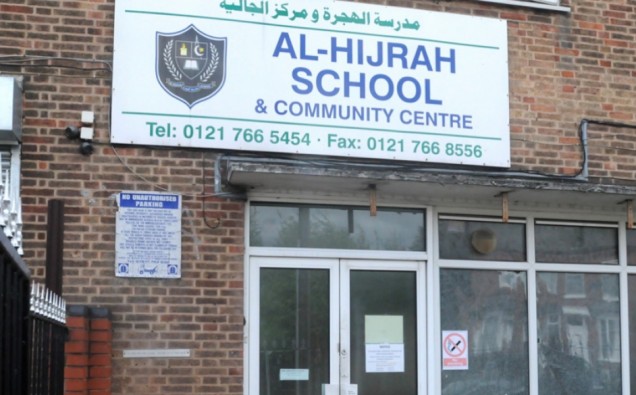 Police are investigating the case of an attack on the two mosques in Birmingham by ball-bearing catapult thugs as dozens of worshippers were occupied with prayers.
Due to this unfortunate incident, armed officers were deployed to Fosbrooke Road and Hob Moor Road in Small Heath.
The ball-bearing thugs firstly used the catapults to break the windows of Masjid Qamarul Islam mosque during evening prayers. Just 20 minutes later, the Al-Hijrah mosque was then attacked.
Bearded Broz founder, Imran Hameed who was there at the Al-Hijrah mosque, Hob Moor Road managed to capture the whole incident on a video.
Imran said officers were there at the scene, patrolling the area and they also reassured the worshippers and local residents.
So far, no arrests have yet been made and West Midlands Police is asking anyone with information to come forward.
The statement from West Midlands Police read: "Two mosques in Small Heath have been hit by catapult bearings, breaking windows during evening prayers.
"They first broke a window in the Masjid Qamarul Islam mosque on Fosbrooke Road around 10 pm, followed by another broken window at the Al-Hijrah mosque on Hob Moor Road around 20 minutes later."
"Firearms officers were deployed as a precaution, but the bearings recovered are thought to be from a heavy-duty catapult.
"The reason for the attacks aren't clear at this stage, but officers are continuing to patrol the area to reassure worshippers and local residents.
"Anyone with information should call police on 101."
The attacks have been stated as a "hate crime. These attacks have spread a wave of terror amongst the followers of Islam. Police have increased the patrolling after this unfortunate incident. The only silver lining was that no one was hurt.