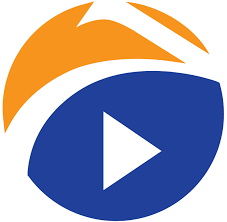 The Supreme Court has ordered big media houses to pay salaries of journalists and others workers and clear all pending dues or face contempt of court proceedings.
The landmark order came during the hearing of the media commission case when senior journalist Hamid Mir informed the court that journalists and workers at Geo TV have not been paid in the last two months.
Geo TV human resource director confessed that employees had not been paid salaries in the last two months. Capital TV counsel Faisal Chaudhry told the court that the salaries had not been paid. To this, the chief justice expressed his bewilderment and observed it was the case of very survival and if you (Capital TV) and other private channels cannot pay salaries, you should better shut them.
During the proceeding, when Channel 7 counsel claimed that two months dues had been paid, a journalist working with the channel contested the claim and told the court that they had not been paid for the last two months.
When the court was informed that Roze TV had cleared all dues, the court disposed
of the case against the channel. The chief justice made it clear that all TV channels and newspapers are to clear dues and pay salaries.
Otherwise, contempt proceedings will be initiated against them. Sources told the media that the Nawae-Waqt Group and its TV channel, The Nation, had also not paid salaries despite the fact that the group has been one of the top beneficiaries regarding reaping
government advertisements.
Sources also said that Daily Times had also not paid salaries for the employees for the last three months. Meanwhile, the National Press Club and the Federal Union of Journalists have announced to stage a sit-in outside the Parliament House pressing the demand for regular payment of salaries and other perks and privileges under the Press Act.
The journalists have also demanded that Wage Board should be implemented and the contractual system should be done away with, and journalist and media workers should be offered permanent jobs.