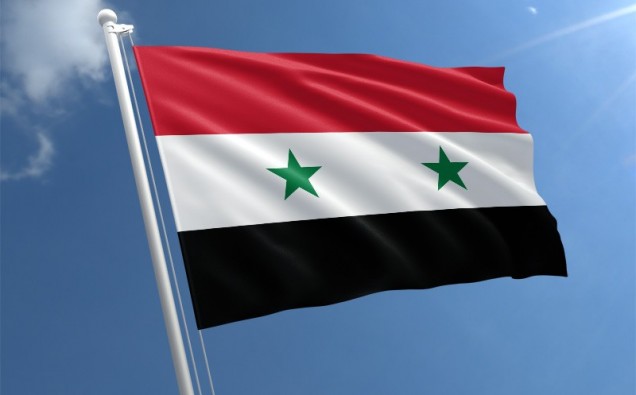 A man from the UK claiming to be a pharmacist is being interrogated by the Syrian Democratic Forces close to the Iraqi border. The investigation is being run under allegations of the man having been a fighter for the Islamic State.  A video of the man, who is named Anwar Miah, was posted on the International Volunteers Report Twitter account. The group also claim he had been seized in the city of Deir ez-Zor over a month ago.
In the video Miah is blindfolded and seemingly has his hands restrained behind his back. He speaks with a noticeable Birmingham accent and states: "I'm a qualified pharmacist from the UK" and that he has been in Syria for just under four years."
A representative of Sky News claimed that the operative of the Twitter account said they had to wait several weeks to post the interrogation video of Miah. This was because the Briton was being questioned by both Americans and Kurds, and they did not want to encounter any problems with these groups.
Further on in the video, Miah states that he entered Syria in order to: "work with the general people" and to "help people" within their "general hospitals."
A published article in the 2014 edition of the Pharmacist's Trade Magazine records a man with a shared name to Anwair Miah being struck off the Pharmacists' register. This was reportedly done after he and a colleague were inventing false employees in order to conceal low staffing levels at their pharmacy based in Birmingham. The magazine also released the Chemist and Druggist records in the same year Miah allegedly moved to Syria.
When further questioned if he was a member of ISIS [also called Daesh], Miah states: "The areas I worked in were controlled by Daesh." He further says that he "worked with the general people" and "general hospitals", and that he "can't do anything" about the fact that these areas were controlled by the IS.
Miah's detention follows after two members of the ISIS group called "The Beatles" were captured earlier this year. Alexanda Kotey and El Shafee Elsheikh were also seized by the US-backed Syrian Democratic Forces (SDF). The SDF told Sky News they would wait for a court to prove the two were directly part of the group which had held 20 hostages and overseen the beheading of seven.
Travel to Syria is not recommended for British nationals due to the extremely volatile and dangerous ongoing situation between the US and IS forces in the area. Due to the fact, all UK counsellor services are suspended in Syria; it is also increasingly difficult to monitor the whereabouts and safety of Britons there.
Manisha Bhanot