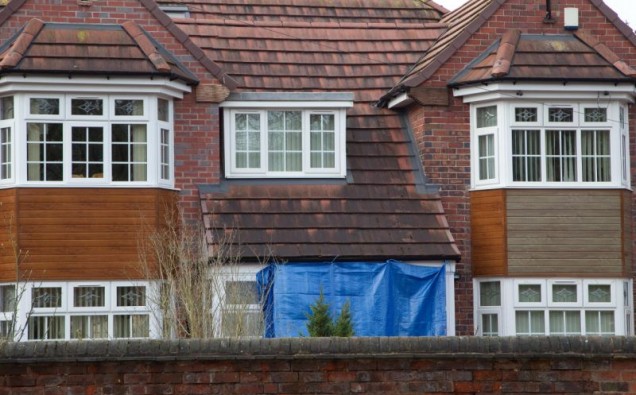 Gurpreet Singh has been accused of killing his second wife in a staged burglary. 
Sarbjit Kaur, 38, was found dead in their home on Rookery Lane, Wolverhampton on 16th February 2018, in the sewing workshop where she worked. A month prior to her death, Kaur claimed to be depressed and have suicidal thoughts, as found in her GP's notes. The reason stated for this was because Mr Singh did not want to have children with her. 
Singh, 43, told the Birmingham Crown Court that he had no part in her death, saying: "I love my wife, she loves me and I would never ever think of this". He also continued to say that his late wife "never talked about" wanting children, or her depression. 
Prosecutors on the case allege that Mr Singh and an anonymous accomplice killed Kaur before damaging the house "to make it look like a burglary gone wrong". This mystery figure was believed to be a female accomplice, seen arriving at the murder scene at 8:15am and departing at 9:07am – four minutes after Singh left the house for work and at the same time that Sarbjit was killed. 
Singh claimed he was watching the news in the living room until 8:30am, with a TV set positioned in the bay window that overlooks the drive. He said he had not seen anyone pass the window and was unaware of anyone being in the property – instead suggesting it may have been one of Sarbjit's customers. The visitor was described to be wearing a parka with a fur-lined hood and carrying a Sports Direct bag. 
The jury heard that Singh had received a WhatsApp message three weeks prior warning of a woman in similar dress who knocked on people's doors with a "gang of men wanting to steal, rob and hurt". This correlation led to the idea that the burglary was staged as a cover. 
Prosecutor David Mason QC asked Singh if this was done "just in case the police think this person might have something to do with the woman in the photograph on your phone?" Singh replied: "No, sir." 
It is also believed that this was Singh's latest mistress. When questioned on if he was having an affair with the visitor, Singh replied "I'm not that sort of person". However, Singh had kept Sarbjit as a mistress for over two years whilst he was still married to his first wife, Amandeep Kaur, who died in 2014. This was because of a brain haemorrhage, but the court had previously heard from Heera Singh Uppal, who claimed to be a former employee of Singh and said he had been offered £20,000 to kill Amandeep Kaur. Mr Singh denied the allegation and said he had not employed Mr Uppal at his company. 
Singh denied all charges of soliciting the murder of his first wife and strangling the second. 
Mr Mason said to Singh: "I suggest you think wives are just disposable objects". 
By Jemma Tennison