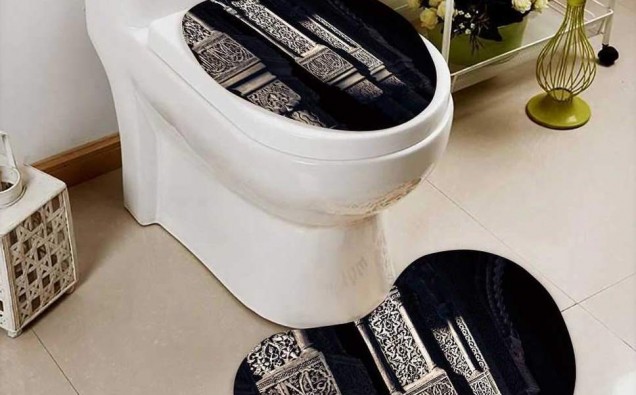 An anonymous man has made a video which unveils a supply of Aloe Vera 3-ply toilet tissue with the word "Allah" branded onto it in Arabic writing. The anonymous person implores his fellow Muslim brothers and sisters not to buy the £2.50 roll due to its offensive design. On Twitter, it has been confirmed by Mark & Spencer that the pattern is firmly from an Aloe Vera leaf and the store have denied the claims. One roll was also taken out of the pack and was placed on the roof of a car after when the clip was shared widely.
Over the video, and while zooming in the man said. 'Recently I bought toilet tissue from Marks & Spencer, and when I opened one of them, it had the name of Allah, as you can see. So please brothers and sisters, prevent yourselves from buying this particular toilet tissue, or try to boycott Marks & Spencer, because every toilet tissue has the name of Allah on it.
On Social media, the issue has drawn attention to the public and many have also supported the claim. Even One person has commented saying that they should boycott Mark & Spencer. One YouTube user commented 'Shame on M&S. I never expected M&S into go so low morally. I support a full Boycott of M&S.' While other person commented saying: 'No heart, absolutely no heart. Just why?'
Due to this, a petition has been made which now has more than 1000 signatures that the store should change their pattern. Even Musa Ahmed has stated when making the petition that this was deliberately insulting our religion. However, others have shared messages to support Marks & Spencer's claim.
A post within the petition said that this is an attempt to insult Islam and Nike had done this once back in 1997, when they had the Arabic symbol of Allah written on their trainers, but eventually they stopped the production due to complaints.
Marks & Spencer have started to investigate this issue, and have also confirmed this with their suppliers in a tweet by their official account.
Tauseef Asif