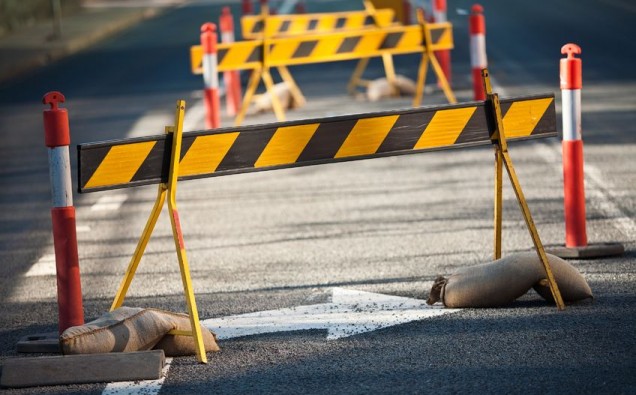 A builder has been obstructing the street outside his business with sandbags, in order to stop drivers parking outside the premises in the midst of a £500,000 access row.  Saghir Hussain said he had been compelled to make the radical move to ensure access to his firm, Rashid Brothers Builders on Shakespeare Street, Sparkhill. He said his requests for double yellow lines to resolve the issue had been denied by Birmingham City Council, for which he had asserted up to £15,000.
Saghir said that he had lost £500,000-a-year contracts as providers could not get trucks in and out of the premises due to parked cars. Saghir claimed he had informed those parking outside the building that they were blocking access to his business, to which they complained: "Speak to the council."
The 39-year-old father-of-three, who began working in a yard when he was a youngster, stated: "To what extent would we be able to go on like this? We need to maintain a business.  We simply need double yellow lines. We would prefer not to agitate the community and we want to live in peace."
Saghir said the firm which employs ten workers has been running for a long time. They have already lost the partnership of a few local businesses after they shut accounts, referring to "health and safety" concerns. Saghir stated that the issue began three or four years back when Stratford Road was made into a red route, prohibiting stopping, stacking and emptying. Double yellow lines were painted onto Warwick Road and close-by St John's car par, which was changed into a pay and display facility. Therefore, Saghir said cars spilled onto the limited spaces on Shakespeare Street, prompting access issues.
Saghir stated: "We can't get trucks in and out of the yard. Our primary provider has refused to come in because their trucks can't get in or out and they shut their records for health and safety reasons. We've lost a large portion of a million pounds each year."
We put out sandbags when necessary. Individuals stroll up the street asking: "What's this, where would we be able to park our cars?" We state: "Speak to the council."
Saghir concluded: "I asked them (the council) about double yellow lines and they said they had no funding and might I be able to give £10,000 or £15,000 to put them down."
Presently, in spite of a visit from the council, he is leaving two sandbags on the junction of Bard Street and Shakespeare Street, saying he had "no decision."
A Birmingham City Council representative stated: "Where obstructions set on the street is accounted for to the city council we will make a move to remove them, observing the balance that should be struck in fixing organisations and the requirement for on-road parking in areas where there is a blend of business and residential activity."
Tauseef Asif