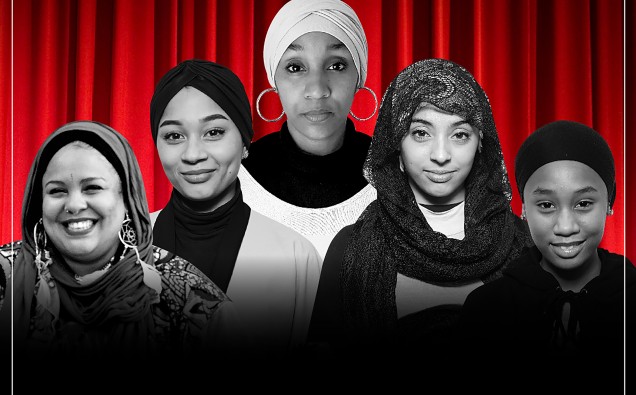 A play about what it means to be a Muslim woman in the 21st century!
This May Penny Appeal are excited to announce the staging of a new play in support of International Gender Equality. Women of Power: More Than Just a Piece of Cloth is unveiled as an exclusive female-only evening of theatre in support of Women's Welfare.
Crafted and performed by critically-acclaimed theatre group Once Upon a Family, this piece of theatre stars performance poet Sukina Pilgrim, one half of the London based hip-hop duo Poetic Pilgrimage. This all-women production peers through the hijab to tell the real stories of Muslim women in the 21st century.
"The cloth is worn as a hijab in the Middle East, carries a baby in Africa and is used as a cleaning rag by others"
Each time, rather than seeing the simple piece of cloth, we learn about the unique and diverse lives of the women themselves as they share their wisdom and insight with our young female protagonist before her wedding day.
The entirely women-only cast will visit seven mainland UK towns and cities this May 2018.
Glasgow 23rd, Bradford 24th, Blackburn 25th, Manchester 26th, Leicester 27th, Birmingham 28th and London 29th.