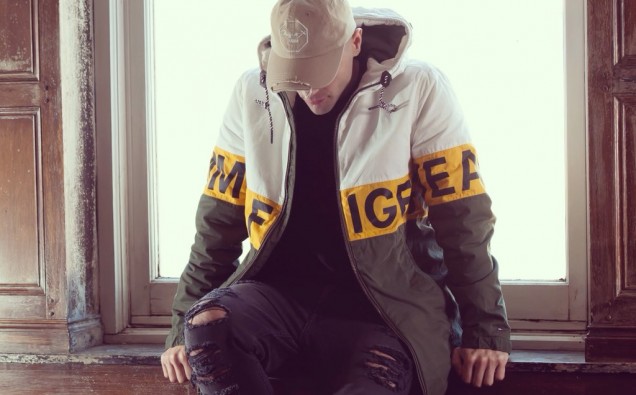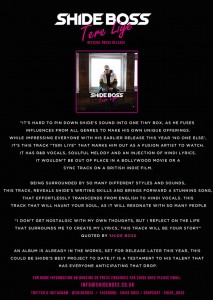 It's hard to pin down Shide's sound into one tiny box, as he fuses influences from all genres to make his own unique offerings. While impressing everyone with his earlier release this year "No One Else", it's this track "Tere Liye" that marks him out as a fusion artist to watch.
It has R&B vocals, soulful melody and an injection of Hindi lyrics. It wouldn't be out of place in a Bollywood movie or a sync track on an British Indie Film. Being surrounded by so many different styles and sounds, this track, reveals Shide's writing skills and brings forward a stunning song, that effortlessly transcends from English to Hindi vocals.
This track that will haunt your soul as it resonates with so many people. "I don't get nostalgic with my own thoughts, but I reflect on the life that surrounds me to create my lyrics, this track will be your story" — Quoted by Shide Boss An album is already in the works, set for release later this year, this could be Shide's best project to date. It is a testament to his talent that has everyone anticipating that drop.