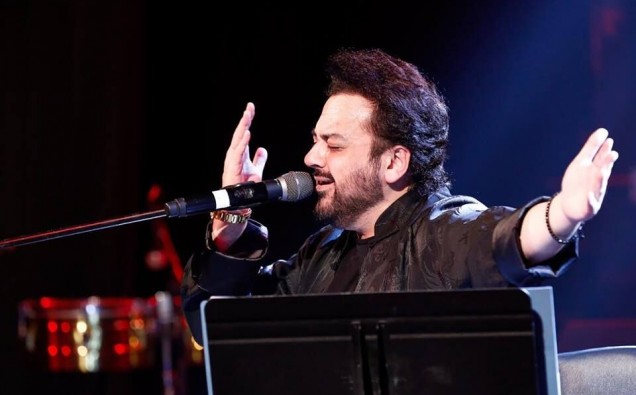 Hit singer and actor Adnan Sami Khan has recently had his Twitter account hacked. The perpetrators are allegedly Turkish origin cybercriminals who are patriotic to Pakistan. 
Adnan Sami was born in London, England, but is of Pakistani heritage, where he has also lived out a large proportion of his life. However, the Bollywood artist is now a national resident of India and has been given the nick-name 'Major Adnan Sami' by his social media following due to his major contributions towards the Pakistani cause in India.  
As a result of the hacking, Adnami's Twitter profile picture was changed to one of Pakistani PM Imran Khan. The infiltrating group also posted a tweet with an image of their symbolism and a caption announcing they had taken over the star's profile. 
"Your account has been hacked by the Turkish Cyber Army Ayyildiz Tim. Your DM correspondence and important data have been captured!" the post read. The group then began to send out various other tweets at five-minute intervals, declaring the hacking party's love for their 'brother country Pakistan' and wishing to have 'a cup of tea' with their esteemed Prime Minister. 
 Sami's Twitter bio was also changed to read 'Ayyildiz Tim Love Pakistan' along with emojis of a red heart and both the Pakistani and Turkish flags.  
The hacking came a day after the infiltration of Bollywood legend Amitabh Bachchan's Twitter by the same group, as similar imagery and wording were posted on his profile before the account was deleted.  
Bachchan's profile picture was changed to a different picture of ex-cricketer Imran Khan. His bio was changed to read: "Actor … well at least some are STILL saying so !! Love Pakistan".  
The hackers also patronised India in one of their posts, which read: "The Indian State, who mercilessly attacks the Muslims fasting in the month of Ramadan, is attacking the Ummah Muhammad in this age! Indian Muslims are entrusted to us by Abdulhamid." 
In the following tweet, the hackers asked the mega-star followers for their international support. Whether they plan on continuing to target other Indian national super-stars still remains to be seen.  
Manisha Bhanot