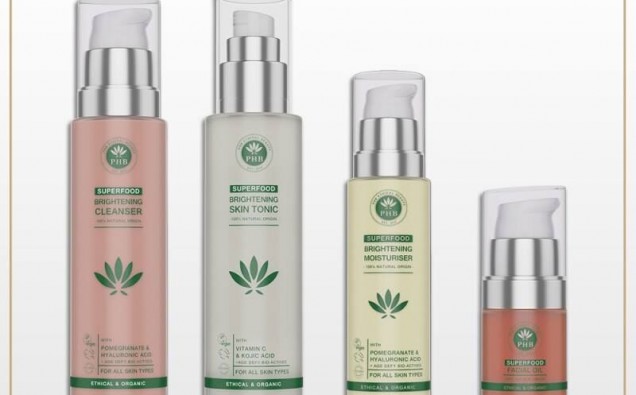 PHB Ethical Beauty is a revolutionary British family business who create and distribute a range of award-winning ethical beauty products. They are recognised for having the world's largest range of natural, vegan, cruelty-free and alcohol-free (halal certified) beauty products. Their skin, hair and body care products are handmade in the UK, and 20% of their net profits go to charity to help improve the lives of people and animals in the UK and around the world. 
As all products are created from natural and organic formulas, they are perfect for sensitive skin. PHB's organic eyeliner is an award-winning product which is enriched with a gentle formula of plant oils and waxes. The liner is exceptionally smooth and easy to apply; it also is great for sensitive eyes and to use when wearing contact lenses. Not only is the liner richly pigmented, but it also adds definition and a 'pop' to your eyes which lasts all day without smudging. It is also easy to remove after a long day, and doesn't leave you with panda eyes the morning after! 
PHB had recently launched their Superfood skincare collection featuring their irresistible moisturiser containing pomegranate and hyaluronic acid. This creamy moisturiser restores skins radiance and not only does it protect skin against ageing and damage, but it also evens out skin tone. Using this moisturiser will leave your skin feeling brighter, rejuvenated with a more radiant natural glow. The natural ingredients also help with spot-prone and oily skin, and it's just a bonus that the cream feels and smells delicious! The moisturiser caters for all skin types and provides undeniable results to your skin.  
Also featured in the Superfood collection is their soothing tonic, which contains vitamin C and kojic acid, which is a natural skin brightener. It cleanses and hydrates your skin while also helping to balance pH levels and tighten pores. The natural ingredients ensure that you will notice a positive change in the appearance of your skin, as the vitamin C targets signs of ageing and dullness while the kojic acid reduces the appearance of dark spots. Not only does this product do wonders for your skin, but it also provides a delicate scent of Neroli & Ylang Ylang which soothes and refreshes your senses.     
Not only does PHB provide amazing products, however, should also pride themselves on the excellent customer service that they provide. So whether you're looking for a new and improved skincare routine or want to enhance specific areas of your skin, PHB will give your skin that desired natural enhancement. 
Navkiran Bains