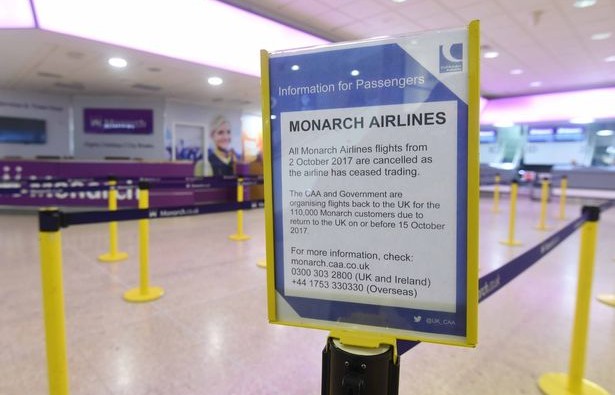 As Monarch Airlines went into administration at the start of the month, nearly 400 members of staff in Birmingham have been made redundant, with nearly 2,000 losing their jobs across the country.
Joint Administrator of the business, Blair Nimmo, has stated that "significant redundancies were made" as the business could no longer continue to fly, but has reassured employees that the company will be doing everything they can in order to ensure that they receive the redundancy payments they're owed.
The Luton-based airline, which is the fifth largest in the UK, was due to celebrate its 50th anniversary this year before the business collapsed. This raised concerns about the thousands of passengers abroad at the time of the announcement, but the Government has issued the country's biggest ever peacetime repatriation in order to bring the stranded holidaymakers home. With headquarters at London Luton airport, Monarch operated from several airports around the country. After announcing the business had collapsed, there were signs put up in Birmingham Airport and many others, offering information on the situation and arrangements for return flights.
Chief executive of Monarch, Andrew Swaffield, blamed the terror attacks in Egypt and Tunisia as the main cause for the decline in revenue, along with an increase in fuel costs and handling charges.
By Zahrah Haider