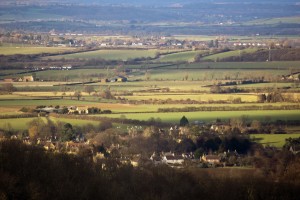 Our travel editor David Powell, continues his series of short break destinations with a visit to the Cotswolds.
The Cotswolds covers an area of 790 sq miles in the upper part of the southwest region of England. An officially designated Area of Outstanding Natural Beauty since 1966, here you'll find wonderful countryside, gentle hillsides (wolds) and delightful villages and typically English market towns where it seems time has stood still.
In fact the whole area is characterised by attractive villages built of the instantly recognisable Cotswold stone, a warm yellow oolitic limestone.
BOURTON-ON-THE-WATER
Of the many Cotswold villages I decided to start my visit at Bourton-on-the-Water. Known as 'the Venice of the Cotswolds' it's here you'll find the river Windrush meandering through the centre of the village and the arched bridges which allow you to wander from one grassy bank to another whilst admiring the architecture. Regularly voted one of the prettiest villages in England, Bourton-on-the-Water has more than its fair share of Cotswold houses and cottages many dating back to Elizabethan times. Apart from a most relaxing day walking through the village and browsing the interesting local shops, I found that there's plenty to see and do here.
Bourton Model Railway Exhibition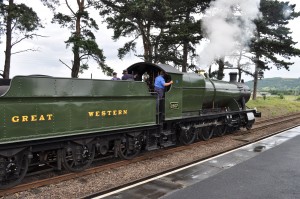 I found this wonderful model railway exhibition quite by chance in the centre of the village and here over 40 British and Continental trains cover three major displays with one of the layouts having a unique visitor control function – I was able to press buttons and start the trains rolling. The trains run through excellently designed scenery.
You can find out more at www.bourtonmodelrailway.co.uk
Cotswold Motoring Museum & Toy Collection
My next stop, and across a little bridge, takes me to this museum which is 'overflowing' with vintage and classic cars, motorcycles, original enamel signs and a 1960's/1970's exhibition.
There's plenty of other attractions including the Equestrian Centre, SphereMania, Birdland Park and Gardens, The Cotswold Perfumery, Model Village, Cotswold Pottery and the Dragonfly Maze.
You can find out more at www.bourtoninfo.com
THISTLE CHELTENHAM HOTEL
Bourton-on-the-Water is only 18 miles from Cheltenham where I had arranged accommodation and dinner.
This is a contemporary four star hotel set in beautiful grounds near to Cheltenham Racecourse and only 10 minutes from the historic town centre.
There's 122 bedrooms including suites, 15 meeting rooms and the Otium Health and Leisure Club which includes a heated swimming pool. There's plenty of on-site parking and I found this hotel welcoming, with friendly helpful staff and a great place to relax. There's a choice of rooms with all the modern facilities you would expect from a hotel of this calibre. There's a large comfortable lounge and bar conveniently located on the ground floor, perfect for a drink, snack or light meal.
Close to the bar is the Burford Room Restaurant, where I had dinner booked, with vibrant contemporary colours, ambient lighting and a great menu! The restaurant staff were pleasant, professional and very helpful; a super dining option I can recommend!
More at www.thistle.com/cheltenham
GLOUCESTERSHIRE WARWICKSHIRE RAILWAY (GWR)
The following day, after a hearty breakfast, it was off to the nearby and famous Cheltenham Racecourse. Through the Racecourse to GWR car park for a great day out!
Immaculately kept steam trains operate regularly from the Cheltenham Station to Winchcombe via Gotherington Halt and a 693 yard long tunnel at Greet. This is a nostalgic 14 mile round trip with spectacular views of the Cotswolds, the Malverns and the Black Mountains beyond. GWR hold a variety of special events during the year. More information on this and the railway itself can be found on their website www.gwsr.com
CONCLUSION
I hope my 'taster' of the Cotswolds has given you some inspiration to visit the area, It's another excellent short break UK destination with much more to see and do.