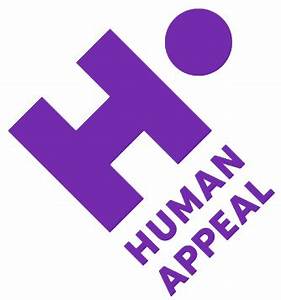 The COVID-19 pandemic has brought about a situation where charities are increasingly needed, but are facing sometimes insurmountable challenges to how they operate.
But Manchester-based charity Human Appeal is refusing to lower its ambitions, and for the fifth year will be running its annual 'Wrap Up' campaign, collecting coats across major UK cities to donate to the homeless, refugees, people fleeing domestic violence, and other vulnerable people.
Nearly all of us have an old coat we don't use. Last year, in partnership with Hands on London and with high profile supporters like Greater Manchester Mayor Andy Burnham, over 75,000 coats were collected and distributed across the country.
This year, despite many of their usual partners being unable to help because of pandemic restrictions, Human Appeal has been able to partner with Safestore in four major UK cities.
The charity is asking people to drop off a coat at their local Safestore or a participating community location on their way to the shop or while they are out exercising, and is also ensuring that the campaign is fully COVID-compliant by providing containers for contactless drop-off and quarantining coats for 72 hours before they are passed on.
The campaign this year was launched on 9th November and will run until 22nd November, and people will be able to drop off a coat in Birmingham between 8am-6pm Mon-Sat and 10am-4pm Sun at:
Safestore Birmingham Central – Miller Street, Newtown Middleway, Newtown, Birmingham, B6 4JX
And between 4pm-6pm Thu-Fri and 10am-1pm Sun at:
The Pickwick Hall – Pickwick Sports Ground, Windermere Road, Birmingham, B13 9JS
Abid Shah, Human Appeal's UK Programmes Manager said:
"We knew that Wrap Up would be much more of a challenge to organize this year, but that's nothing compared to the challenges people across the UK are facing because of the pandemic. With economic uncertainty and a second wave during winter, the need for Wrap Up has never been greater and Human Appeal stands ready to help as always.
"That old coat you never wear, that's been hanging in the same spot for months, could be someone's lifeline this winter. Pop down to your local drop-off point and make a difference."
More about Human Appeal's Wrap Up campaign can be found at www.humanappeal.org.uk/appeals/wrap-up-2020