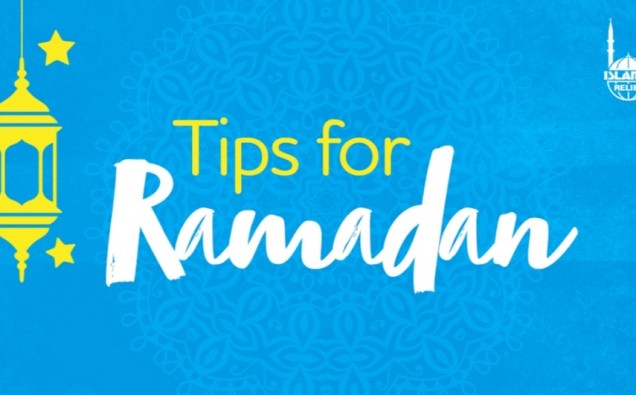 The blessed month of Ramadan is only a few days away!Are you ready? Do you want to ensure that you're fully prepped for the blessed month? Are you feeling you've forgotten something?Well fear not! Here are our top tips to help prepare you for this blessed month.
Get in the Ramadan spirit by praying more voluntarily prayers such as Sunnahs, Nafl and Tahajjud. Remember, Ramadan is the month of rewards where all good deeds are multiplied!
If you can't understand Arabic, read reputable taffasir (interpretations) and reflect over them. In order to finish reading the Qur'an in Ramadan, read 4 pages after each Fardh Salah every day. 
Prepare a list of Du'as to recite throughout the month of Ramadan ensuring you're equipped to know when, how and what to ask Allah (SWT) for. Please remember to keep those struggling across the globe in your Du'as.
What is light on the tongue and heavy on the scales?.. Dhikr! Make more Dhikr not only after every prayer but also when resting.
Avoid overeating and deep fried foods at Iftar & Suhoor. Prepare balanced meal plans, drink plenty of water to keep hydrated and ensure you're getting the right nutrients in your body.
Be careful to not replace your active worship (e.g. praying and reading Qur'an) with passive watching or scrolling through social media.
If your Zakat anniversary falls within Ramadan, you can use our simple easy-to-use Zakat calculator to calculate how much Zakat you need to pay. Just click here!
If you're unable to fast, pay your Fidyah in advance so you can enjoy the holy month without worrying about forgetting your duty to Allah (SWT). You can pay your Fidyah here.
Create a fundraising page and help save lives across the globe! You can pick 1 out of 10 causes to fundraise for and share with family and friends throughout Ramadan.