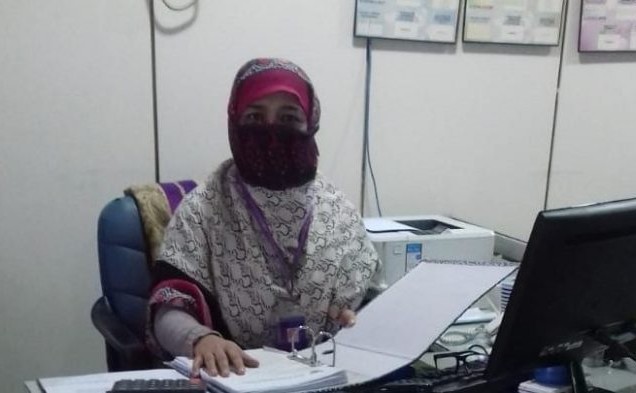 I was the first girl in the family to do a government job and that too in a bank, but our relatives were unable to come to terms with this fact. Farzana Yasmeen
This was stated by Farzana Yasmeen, a woman from Peshawar, who decided to break the stereotypes and serve as a role model for other girls of the family.
Farzana Yasmeen told Asian World News (AWN) that she used to hear before joining the job that working women cannot properly take care of their family and such women, particularly working in offices with men, are usually more liberal.
I did not pay heed to such things because I fully enjoyed the support of my family and my father was also an employee in a bank. I also joined the bank after being inspired by my father, she said.
Farzana Yasmeen did an MBA and a Masters in Islamic Studies. Her father was a bank employee, but she came to know about vacancies in First Women Bank in Peshawar through a friend and was selected after scoring well in test and interview. Farzana started her banking career in 1996 and now she is serving as Operations Manager. She said her critics gradually became her admirers when they saw her success and achievements.
Farzana Yasmeen said her experience of working in the bank was good. She said employment in a bank is quite different than what we study in the course books.
It is relatively harder for a woman to work in a bank as after public dealing from 9:00 am to 5:00 pm, the whole data is assembled and sent to the head office. However, this is not a problem for a dedicated employee," she said, adding that there is no shortage of talented girls in Peshawar and the rest of the country. She said she would like to advise all the educated girls to adopt a profession so that their education and huge investment made on them by parents and teachers is not wasted.
Farzana Yasmeen said there are still some elements in our society that term the women doing a job or business inappropriate. We have a shining example of Hazrat Khadija (RA), the first wife of the Holy Prophet (PBUH) who used to do her own business," she said.