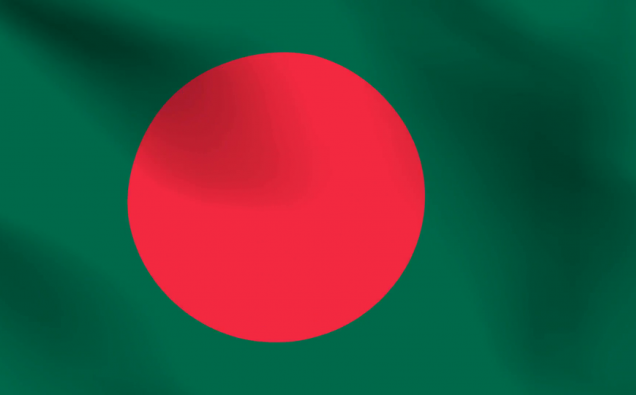 Bangladesh has a population that exceeds to 160 million. When we think of Bangladesh, we think poverty, however in the last few years Bangladesh has made significant progress over the last few years in the economic sector. Bangladesh has been elevated from the low-income country (LIC) to the lower middle-income country.
However, the poor aren't going anywhere.
There are many issues in Bangladesh such as political instability, malnutrition and the growing population that is threatening to undermine Bangladesh's earned progress.
Still, we all tend to ask who the richest folks are in this country, what they do and how they gained wealth.
Quick Facts on the Wealth of Bangladeshi People
In 2000, the wealth of people in Bangladesh possessed amounted to $78 billion. In 2015, the amount grew to $237 billion.
Since 1975, the number of millionaires in Bangladesh has increased 492 times over the last three and a half decades.
Bangladesh had 47 millionaires in 1975, but now Bangladesh has over 25,000 millionaires.
According to Bangladesh Bank, as of 31st December 2009, 23,130 millionaires deposited 1,00,544 crore BDT with the banking sector.
The amount of wealth owned by the richest in Bangladesh is worth over $15 billion, which accounts for over 6% of Bangladesh people's overall wealth.
1. Moosa Bin Shamsher
Popularly known as "Prince Musa", Mr Moosa is considered the richest person in Bangladesh. From time to time, he makes national headlines for his extravagant lifestyle.
Early Life
Moosa Bin Shamsher was born on 15th October 1945 in Faridpur, Bangladesh. He was a son of Shamsher Ali Molla. Mr Molla was a first-class officer in the British Indian Government. As a young student, Mossa showed exceptional brilliance. He passed his college life at Faridpur Rajendra College and went to California State University to study Economics.
Business Career
He founded DATCO; a manpower exporting company. DATCO remains an important company in exporting manpower. Besides exporting manpower, Moosa started investing in weapon and arm business. The venture quickly piled up his wealth. His net worth is over $12 billion.
2. Salman F Rahman
A controversial figure and at times much disliked for his alleged involvement in Share Market looting, Salman F Rahman remains one of the richest persons in Bangladesh.
Early Career
Mr Salman and his brother, in 1966, picked up their family's jute mill and started producing jute-based products. After the liberation war in 1971, the Bangladesh Government nationalized the mill.
BEXIMCO
In 1972, Salman and his brother founded the renowned company, known as Bangladesh Export Import Company (BEXIMCO). Under the company, they started exporting a multitude of products to Europe, with seafood and crushed bones being the main products. In 1976, Rahman brothers founded Beximco Pharma.
With a net worth of $1.3 billion, Salman F Rahman is the world's 1,685th richest person.
3. Tarique Rahman
Nobody knows what the net worth of Tarique Rahman is exactly. Some say he's worth $1.5 billion and some say he's worth $1 billion. Anyways, he deserves a position in the richest Bangladeshis' list.
Early Life
Tarique Rahman hails from a political dynasty. He's a son of Ziaur Rahman and Khalenda Zia. His father was the 7th President of Bangladesh. And, his mother served as Prime Minister of Bangladesh twice. He studied at the University of Dhaka.
Much controversy surrounds the source of his income. The Anti Corruption Commission in Bangladesh filed 12 cases against him.
 4. Sajeeb Wazed
The person who spearheads the Bangladesh Government's ambitious program called Digital Bangladesh is none other than Sajeeb Wazed. The program seeks to integrate digital technologies in Bangladeshis' lifestyle.
Early Life
He is the son of Bangladesh's current Prime Minister, Sheikh Hasina. He was born on 27th July 1971. His father was a nuclear scientist. He studied at Harvard University.
Controversy
He currently serves as an IT Advisor to Bangladesh Government. His source of income is also questionable and subject to controversy. As he's criticized often for using his mother's influence to gain financial advantage and develop his business. His net worth is almost $1 billion.
5. Sayed Abul Hossain
A business mogul, yet so controversial; with a net worth of almost $1 billion, Abul Hossain is the 5th richest Bangladeshi.
Early Life
Sayed Abul Hossain was born on 1st October 1951. He earned his Bachelor's and Master's from Dhaka University. He is a member of the current ruling party, Bangladesh Awami League. He's been serving as a member of the parliament since 1972.
Padma Bridge Scandal
In 2012, World Bank reported that Abul Hossain was one of the corruption conspirators in Padma Bridgetender. He also faces numerous allegations of being involved in corruption cases.
6. Ahmad Akbar Sobhan
He is the chairman and founder of one of the most valuable companies in Bangladesh and an important figure in the country's business activities. With a net worth exceeding $500 million, Mr Sobhan is the 6th richest Bangladeshi.
Early Life and Career
Ahmad Akbar Sobhan was born on 15th February 1952. In 1978, Mr Sobhan started enterprise businesses and commercial trading. Under the parent company, East West Property Development (Pvt) Ltd., the group of businesses started their journey.
Bashundhara Group
He currently chairs the group of enterprises dealing with paper, steel and engineering, tissue, LP Gas, sanitary napkin, cement, multi-paper, food and beverage, galvanized iron pipe, etc. The group of industries is known as Bashundhara Group.
7. Giasuddin Al Mamun
If there was a competition for the people who used up political favour the most, then Giasuddin Mamun would have been a champion.
Corruption Charges
He is often criticized for using his political influence to fuel his business ambitions. It is alleged that he was given loans at little to no interest rate and he paid nothing against the loans. He acquired wealth that is subject to investigations. The Anti-Corruption Commission in Bangladesh filed charges against him.
His net worth is $400 million.
8. Mohiuddin Khan Alamgir
He became the laughing stock of Bangladesh after he theorised that activists of the opposition party were involved in tearing down Rana Plaza. His net worth is no laughing matter though. He acquired wealth that is worth $400 million.
Early Life
Mr Alamgir was born in 1942. He earned his PhD in economics from Boston University. He was the former state minister of home affairs. He attained various administrative positions during the tenure of Awami League Government.
9. Ragib Ali
Very popular for his philanthropic activities, Ragib Ali is also one of the richest Bangladeshis.
Early Life
He was born on 10 October 1938. He pursued his higher education in the United Kingdom. He is the epitome of a person starting from scratch and making it big. He started as an ordinary waiter, but through dint of hard work and honesty, he became a leading entrepreneur.
Career
Mr Ali leads Sylhet Tea Company Ltd. and owns several other tea estates in Chittagong and Sylhet. He's the founder of numerous educational institutions. His net worth is $250 million.
10. Iqbal Ahmed
With a net worth of $250 million, Iqbal Ahmed is the 10th richest Bangladeshi. He is a Bangladeshi-born British entrepreneur.
Early Life
He was born on 4th August 1956. He studied at the City College in Westminster. His source of fortune is the importation of shrimp. He leads two companies, named Seamark and Ibco. The companies deal with the hotel and real estate development, shipping, food, and hospitality.
Bottom Line – of the world's billionaires, few still hail from poverty-ridden countries. Bangladesh is the stark example. The richest in Bangladesh also prove you don't have to born into wealth to gain wealth. By dint of assiduity, industry and entrepreneurial skill, you can surely gain success.
For a list of Bangladesh's Richest Men in 2019, click here: http://asianworldnews.co.uk/globalnews/bangladeshs-most-affluent-men/