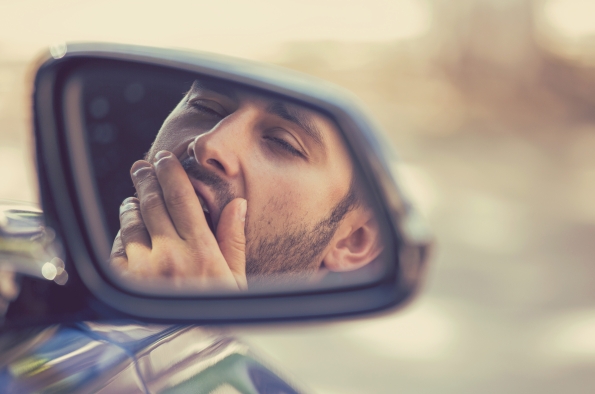 AS THE holy month of Ramadan continues, GEM Motoring Assist is encouraging observers to make road safety a priority as they spend long days abstaining from food and drink.
The holy month is a time of spiritual reflection for Muslims, who are required to avoid eating or drinking anything between sunrise and sunset every day until Ramadan ends. This will be on Sunday 1 May 2022.
Fasting for any reason can cause dehydration and low blood sugar levels, leading to exhaustion, slower reactions and a difficulty in focusing on the tasks required for safe driving.
GEM chief executive Neil Worth warns of the risks that go with driving after such long periods without nourishment. "These risks are at their greatest because Ramadan occurs in summer, so participants face a very long period each day without food or water.
"The UK's northernmost mosque is in Stornoway, and practising Muslims here will be fasting between 5.35am and 9.12pm in the last days of Ramadan – a period of 15 and a half hours. In Exeter, some 700 miles further south the period of fasting will still be nearly 15 hours in late April.
"These extended periods of fasting impact diet and digestion, which in turn can affect sleeping patterns, so be mindful of this and take extra care if driving."
Slow down for the fast
GEM has issued the following road safety tips to reduce danger on the roads during Ramadan:
If you are fasting, don't rush on your road journeys. Be patient, and remember there will be other people on the road in the same situation as you.
Use public transport or taxis if possible.
If you drive for a living, you should take extreme care.
If you feel tired, dizzy or weak, then you will not be able to concentrate on driving safely and you must stop to rest.
Fatigue is a significant risk. Recognise the early symptoms and don't try to fight them.
Plan your schedule so you don't have to rush anywhere to be home for food and drink.
Don't drive during the night. With only a few hours between sunset and sunrise, you must save the time for good rest.
Take more frequent breaks on long distance journeys.