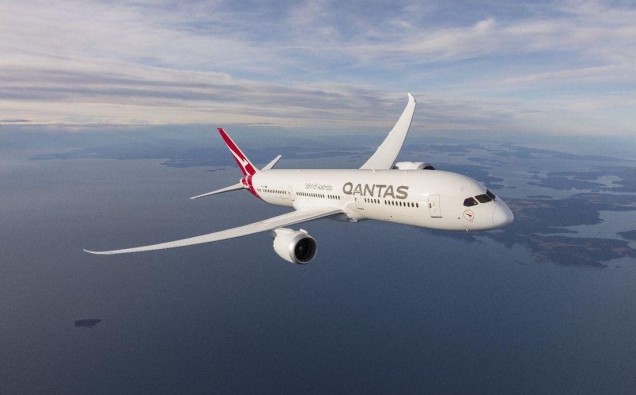 Qantas, a flag carrier of Australia moved at Brisbane airport to open a new pilot training facility with the capacity to train around 900 pilots a year . The airlines in addition expanded the training centre in Melbourne and a new flight centre will be built in Sydney . The main reason to take this decision is as the majority of Qantas pilots are based in those three eastern states so it will be a cost saving for Qantas. Qantas Group flight training centre is home to four state of art aircraft simulators – B737 , B767F, B787 , QantasLink's Q400,  QantasLink Q400 FTD . It will provide recurrent training for 500 plus pilots based in Queensland and from other states and the new pilots who will join Qantas Group in future.
Qantas Group CEO Alan Joyce said, " Qantas first flying school was set up in 1927 in a tin shed at Eagle Farm, so we've clearly come a long way since then. Having simulators based in Brisbane is great news for our Queensland based pilots and is a clear vote of confidence in the long term future of aviation in this country despite the challenges we've faced recently . Training is a critical part of our business and the new Brisbane simulator facility will play a key role in helping us to maintain the highest standards of pilot skills and experience ."
Joyce further added , " We have a pilot training academy in Toowoomba that is providing a pilot pipeline to Qantas Group and other airlines and some of the graduates have already secured pilot positions with QantasLink. They will complete the simulator phase of their training program at the new Queensland facility."
Cameron Dick Queensland Treasurer & Minister for trade & investment said, " The "Q" in Qantas proudly stands for Queensland and it has been more than 100 years since the company was founded in Winton in 1920."
Qantas Group Executive John Gissing said, " The changes were made possible through support from the state governments. By having Flight Training Centres in all three eastern states where the majority of our crew reside, we can reduce costs by millions of dollars a year through training them in their home base."
The Queensland government is fully supporting this new facility and for this Joyce is very thankful to the Queensland government as it will give more jobs based in Queensland and the ongoing economy will boost the state.
The four simulators and flight training device are now active 24 hour a day with up to 50 pilots and trainers using the centre each day .
By: Rida Khan ( Aviation Author)
Instagram A/c : aviationauthor.ridakhan