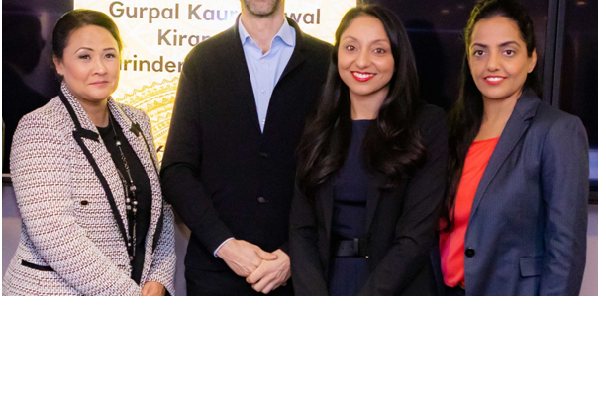 NatWest has appointed Gurpal Kaur Grewal, Kiran Kaur and Surinder Kaur Pandha as the new global chairs of the bank's Sikh Network. 
The network aims to support the bank to achieve its purpose to champion potential, and help colleagues, customers and communities through the teachings of the founder of the Sikh faith, Sri Guru Nanak Dev Ji. 
The new chairs replace Manjit Kaur Kang and Kuljit Singh Dulai who completed their two-year tenure earlier this month. 
James Holian, Executive Sponsor of the Sikh Network said: "Following a strong field of applications and a rigorous selection process, I was delighted to see colleagues with the right attributes selected at the helm of the network. They bring a diverse range of skills and experience which will help build on the strong foundations already put in place by the outgoing chairs. I am very much looking forward to working with our three new chairs."
Here's more about the three chairs: 
Gurpal Kaur Grewal – Over the last two years, Gurpal has served as the Community Engagement and Fundraising co-lead of the Sikh Network. She recently completed her 15 years' service for the bank and is currently working within Short Term Markets in NWB Treasury. 
Kiran Kaur – Kiran has worked for the Bank for 20 years and her current role is within the Financial Crime & Controls division. For the last two years, Kiran has served as the Communications Co-Lead of the Sikh Network.
Surinder Kaur Pandha – Surinder has worked closely with senior managers and the bank's Executive Committee since joining the bank 22 years ago and her current role is within Legal, Governance & Regulatory Affairs.  Surinder has co-led the Sikh Network Communications team for the last two years and has driven the diversity and inclusion agenda within her business area.