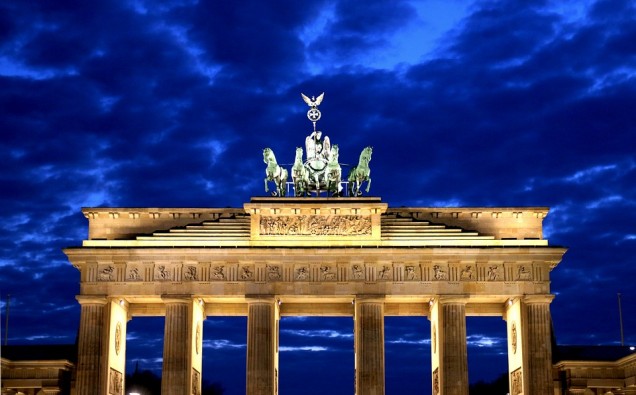 After a rocky landing in Berlin, me and my housemate for the next two months were escorted in a taxi to our accommodation on the outskirts of Berlin. The first things we
noticed were the deep blue rivers calming down the busy city, and the delicious Donner available on every street.
Public transport
At first in Berlin, I got lost due to having to change so many times, jumping from a tram to a bus and then onto a train just for one journey was something I never had to do in my hometown Birmingham, UK. Berlin is a city that never sleeps, and the 24/7 public transport system is right at the heart of it. Trains and trams were very frequent and came every 10 minutes. Transport would run 24/7 on Fridays and Saturdays, and night buses would be running every other day.
An unlimited monthly travel pass for A and B zone cost 80 euros, which works out at about 20 euros per week. That would be equal to about £17.84 every week, which is very cheap compared to Birmingham prices.
Internship
My internship was at an NGO called Wefugees, an online Q&A platform for refugees and newcomers which supplies them with the advice that they need. My role was to help promote this online platform, by going to events and Sprach Cafés (language cafes, where people practice their German.) My workplace was in Mitte, Central Berlin and I
would recommend Wefugees to anyone who wants to help out newcomers and
refugees.
Tourism
Tierpark Berlin, the biggest zoo in Europe was a nice Eid day out for me, the tigers were the most exciting yet frightening part, and the horses were my favourite. Brandenburg Gate was free and as the main monument in Berlin, it was a beautiful sight to see at night. Pergamon Museum had the Islamic Art Museum which as a Muslim, meant so
much to me. Neues Museum had pyramids, tombs, and everything Egyptian. Omar Moschee was the only mosque that I went to in Berlin and it was worth it.
I also checked TV tower off my list but it didn't excite me as much as Burj Khalifa did last year in Dubai. For bookworms, the Bucherwald book tree is a must-see. It is a book tree on a road where anyone can give and take books for free. My friend even discovered a shisha lounge called Casalot that had a prayer room downstairs.
The Berlin Cathedral looked amazing and I thought it was a mosque at first until my friend corrected me. The main shopping centre in Berlin is Alexanderplatz, with everything you need including a massive Primark. Surprisingly, the only thing I missed was the Berlin Wall, I still have no idea what it looks like.
Conclusion
Going from Birmingham to Berlin was a big change for me. However, once I settled in, I fell in love with the city and didn't want to come back. Even now, I miss Berlin which in German translates to "Ich vermisse Berlin."