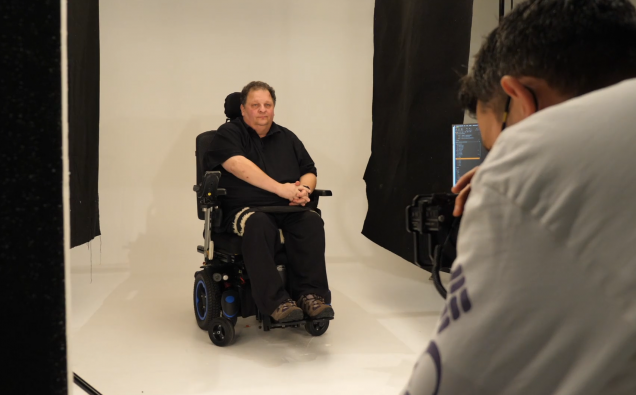 Midlands Air Ambulance Charity has been shortlisted for a national Charity Film Award alongside other charitable causes. The charity's film, produced in collaboration with creative agency DRPG, is now through to the final round following a public vote.
The short film focuses on 17 former patients of the lifesaving charity. The film formed part of a wider campaign entitled Mission Critical which aimed to highlight the difference that the pre-hospital emergency service makes on scene to patients' outcomes and centred around the message, 'it was just another day, until…'.
After progressing from the nomination stage to the first round of public voting, keen supporters of the lifesaving organisation kindly voted online and helped secure Midlands Air Ambulance Charity's place as a finalist in the Charity Film Award category for Best Charity Film.
The final stage includes a scoring process where a panel will view all the films and decide on a winner for each of the categories. There is also a secondary public vote which will determine the winner of a People's Choice Film of the Year award.
To vote for the charity's film, visit: smileymovement.org/category/2022/5 and find Midlands Air Ambulance Charity in the list. Click on the yellow 'Vote' button and follow the on-screen instructions. It's that simple.
Emma Wood, head of fundraising and marketing for Midlands Air Ambulance Charity, said: "We are delighted to have been nominated for this national, prestigious accolade for our collaborative work in partnership with longstanding creative supporter, DRPG.
"We hope the communities in the counties we serve get behind us and vote for our Mission Critical campaign film which was produced to raise awareness of the difference our lifesaving crews make at the incident scenes of some of the most seriously ill and injured patients across the Midlands and Gloucestershire."
Phil Whitehead, creative director and producer for DRPG, added: "It is always an honour to work with Midlands Air Ambulance Charity, where I get to see close-up the incredible work they do.
"The resilience and bravery of the patients sharing their stories was so inspiring to the whole crew that we wanted to make a film that would do them justice. It was a privilege for all of us to work on this production, and I hope that these stories have as much impact on the audience as they did upon me."
To view the nominated film, visit: smileymovement.org/organisations/midlands-air-ambulance-charity
To find out more about Midlands Air Ambulance Charity's vital, lifesaving work in your local area, visit midlandsairambulance.com and follow the organisation on social media.