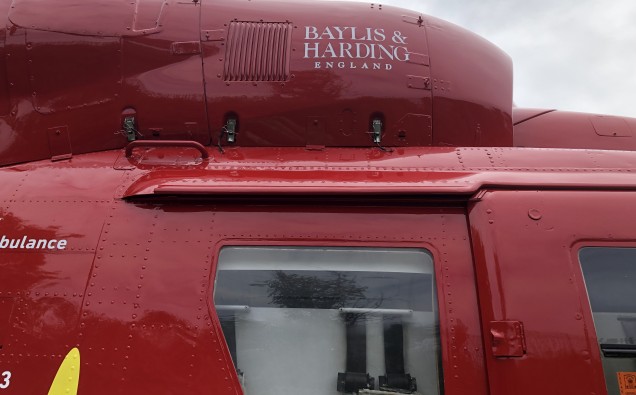 Redditch-based and family-owned luxury bath and body brand, Baylis & Harding, has bolstered its extensive charitable credentials by supporting Midlands Air Ambulance Charity during the pre-hospital emergency service's 30th anniversary year.
Renowned for luxury hand wash, bathing products and gift sets, Baylis & Harding is contributing to the lifesaving service in a number of ways throughout the partnership. Most notably, the company is sponsoring the charity's brand new demonstration helicopter pod, which attends events throughout the year and is a great opportunity for children to play in the helicopter.
In addition, the company is donating its sought-after products to the charity's team and will be sponsoring the charity's much-anticipated Recognition Awards and Charity Ball in the new year.
Emma Gray, chief operating officer for Midlands Air Ambulance Charity, states: "Baylis & Harding is a globally-known brand, yet its roots are based in the heart of our operating patch. The company's support will undoubtedly help save lives, as together they will fund future vitally-important air ambulance and critical care car missions."
Tania Slater, together with her brother Adrian, is co-owner of Baylis & Harding, added: "Midlands Air Ambulance Charity provides patients with critical lifesaving care through the operation of its helicopter-led emergency services. As a local, family business, we are delighted to offer our support and very proud that our sponsorship and contribution may help this incredible charity to continue to have such a positive effect on people's lives."