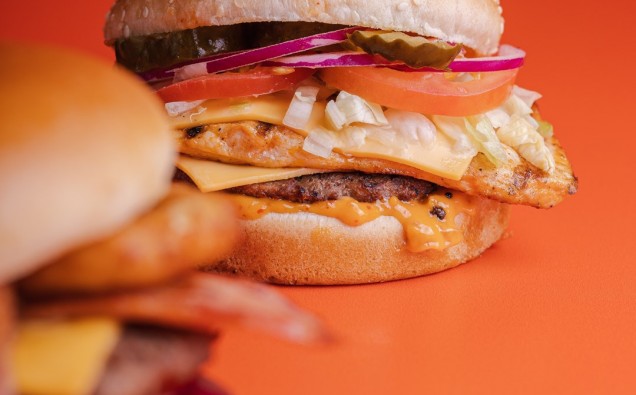 The UK's most vibrant Halal burger chain has seen over 100 enquires for stores.
Launching in Birmingham in 2016 Mak Halal began its expansion earlier this year with plans to have 10 stores by spring 2022. However the increase demand for Halal meat in the UK has seen more enquiries for locations.
In 2020 the spending in the UK Halal food and drink sector was estimated at £4.64 billion or 8% of the total UK food and drink spending.
The money is spent in Halal is expected increase as the UK's Muslim community grows. According to the Pew Research centre there are over 4 million Muslims in the UK or 5% of the population. They estimate that the number of Muslims in the UK will triple by 2050. 
However with every new store opening Mak Halal is introducing non Muslims to the taste of Halal and are doing their best to meet the growing demand.
Mak Halal's great success story is based on attention to detail combined with the dedication to customer satisfaction. The company's motto is "come hungry, leave happy."
Mak Halal's mouth-watering menu provides food lovers with a wide variety of flame grilled burgers using 100% prime beef, cooked to perfection.
It also includes a great range of pizzas and paninis along with vegan options to ensure there is something for everyone
A Mak Halal Spokesperson said: "Our goal was to provide an authentic taste of Halal and this increase demand is proof that we've been successful.
"We started as a local Birmingham chain but with all these enquiries we will be able to take our unique menu all across the UK."