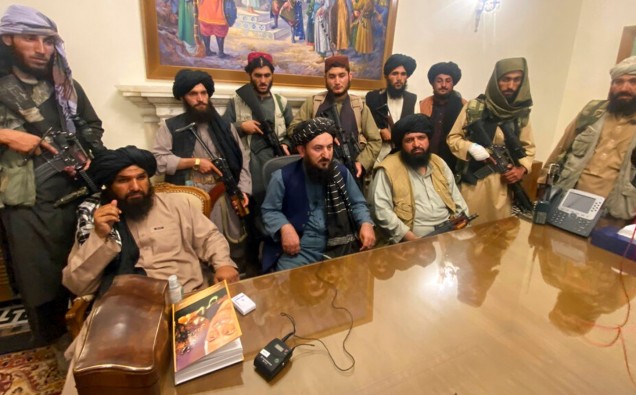 After taking control of Kabul, the Taliban declared the end of war in Afghanistan. The western countries rushed to evacuate their citizens despite chaos and disordered situation at Hamid Karzai Airport.
President Ashraf Ghani left the country in hurry with helicopter full of cash as reported by Russian Embassy in Kabul. According to his statement, he fled to avoid any conflict and bloodshed.
Taliban's spokesperson, Muhammad Naeem said that it is a great day for people of Afghanistan and Mujahideen. Moreover, he said that after 20 years, they are witnessing the fruit of their sacrifices and steadfastness. He thanked God that war has ended.
In another video, Taliban co-founder Mullah Abdul Ghani Baradar also declared their victory. He said that now is the time to show that we can serve our country and provide safety and security the people of Afghanistan.
On Monday night, a tweet from Taliban spokesperson Suhail Shaheen's purported account stated that diplomats and charity workers "will not have any problems."
It read that IEA (Islamic Emirate of Afghanistan) assure the safety and security of embassies, diplomats, consulates and charitable workers in Afghanistan. They also sad that whether they are national or international, their safety will be ensures and they will be provided a secure and safe working environment.
He said that any reported human rights violations or assassinations will be investigated and the perpetrators will be punished. "Our [amnesty] guarantee is our official statement," he added, claiming that after the Taliban took control, people's daily lives would continue as usual.
As the safety and security of Afghan minority communities face imminent threats, Taliban representatives held meetings in Kabul with members of the Sikh and Hindu communities, asking them not to worry about their lives or leave the country. Instead, the delegation shared their contact numbers and asked them to contact them in case of any emergency. At the time of the meeting, ethnic minorities are expected to be retaliated against by the Taliban, but after receiving assurances, they believe they can at least feel relieved. However, they were asked to raise the white flag to avoid any misunderstandings
A Joint statement has bee issued by 60 western nations including US, Japan, France and Britain. In that statement, it was said that all those people who want to leave Afghanistan either nationals or international citizens must be allowed to do so.
Russia announced that it doesn't feel any need of evacuating its embassy. Turkey said that it would continue its diplomatic operations in Afghanistan.
Image credit: Sky news