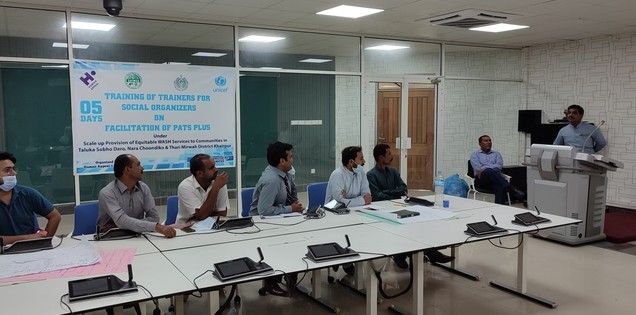 Human Appeal will be partnering with UNICEF to launch a wide-scale project in District Khairpur, Sindh lasting 18 months, to tackle the rural water and sanitation issues that are affecting so many lives, through the "Pakistan Approach to Total Sanitation (PATS) Plus" approach, in order to attain open defecation-free communities for 590,000 women, girls, men and boys across 1,370 villages.
The project will also contribute towards the UN's Sustainable Development Goals Goal-6; "Ensure availability & Sustainable Management of water & sanitation for all", through the provision of equitable access to safe drinking water, access to adequate & equitable sanitation & hygiene for all.
Dr Mohamed Ashmawey, Human Appeal CEO said:
"When I heard we had been successful in our application for this grant I was over the moon. Working with UNICEF to see this project through to completion next year will mean that Human Appeal has the opportunity to transform hundreds of thousands more lives.
"I'm proud of the work we are doing in Pakistan to tackle poverty and create self-sufficient communities. This project to tackle water and sanitation issues will give vulnerable people in one of the poorest parts in the world a new start and I can't wait to see the positive impact Human Appeal will have here."
Manchester-based humanitarian charity Human Appeal has been active in Pakistan for over 15 years, reaching over 8.5 million vulnerable people through humanitarian & development projects in areas such as orphan & child welfare, WASH (water, sanitation & hygiene), food security & livelihoods, emergency response and education.
The charity has also supported large-scale solar-powered water wells, water supply schemes and solar-generated electricity in the middle of the desert, as well as coastal areas in Sindh, the plains of Punjab and mountainous terrains of Khyber Pakhtunkhwa and Azad Jammu & Kashmir. These projects have improved millions of lives and now, thanks to a successful bid for nearly $1 million of extra funding, Human Appeal will be able to reach even more people.
In the province of Sindh, it's estimated that 39 in every 100 people drink water contaminated with E. coli, and two thirds drink water contaminated with coliforms. Almost half of the population have no choice but to drink water that falls well below WHO standards for arsenic, nitrate, fluoride, iron & TDS. This issue is further made worse by the fact that, in districts like Khairpur, 35% of people have no option but to defecate in the open.