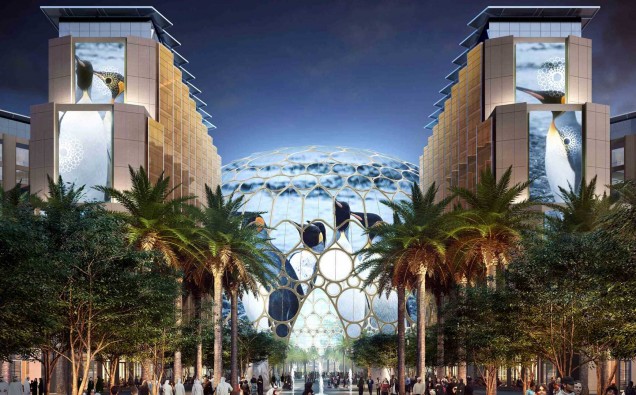 An international festival of the world is at your doorstep . Yes Dubai is ready to welcome the world in their biggest festival "Dubai Expo 2020" from 1st October 2021 till 31st March 2022. It is the first world expo hosted in the Middle East, Africa, South Asia (MEASA) region on the theme of "Connecting Minds, Creating The Future"  . Showcasing the innovation around the world through sustainability, mobility & opportunity. This bustling six month festival is open for all age groups and includes lots of entertainment, culture vulture, food shops, workshops, live shows performance etc. There are around 190 other country pavilions where people can visit and feel like home.
Dubai has always been known as the world's most popular holiday destination. It is one of the world's first cities to obtain a safe travel stamp from the World Travel & Tourism Council (WTTC) . Dubai's flag carrier Emirates is all set to bring the travelers & visitors to Dubai Expo 2020, as Emirates is the premier partner of Dubai Expo 2020 and have launched unlimited offers to the customers who will fly through them to join this event. Any customers traveling or visiting Dubai during 1st October 2021 to 31st March 2022 will automatically be eligible to get a free Emirates Expo Day Pass for every flight ticket booked with Emirates. 
According to Emirates, " The special offer is valid on all return tickets that includes a flight to or through Dubai for travel dates between 1st October 2021 & 1st March 2022. Offer is applicable to tickets purchased in first class , business class , economy class and extends to tickets booked through Emirates for flights on Flydubai & customers traveling to anywhere on Emirates global network with a connection time of at least six hours in Dubai. One way ticket holders whose journey originates outside UAE are entitled to receive the complimentary Expo day pass if traveling to Dubai or onwards to other destinations if the minimum connection time is met".
Visitors will definitely enjoy this 182 days event hosted by Dubai and during this six months period visitors can have the special offers to celebrate the UAE's golden jubilee marking the 50th anniversary of the country's formation. Related to health and wellbeing a set of safety rules have been made because of Covid19 pandemic .  Visitors have to check all the rules related to traveling in Dubai and do check Emirates Official Website for the offers launched for their customers for "Dubai Expo 2020" .
So get ready, pack your bags, book your tickets and become the part of the world's biggest festival event where the whole world meets "Dubai Expo 2020".
By: Rida Khan ( Aviation Author )