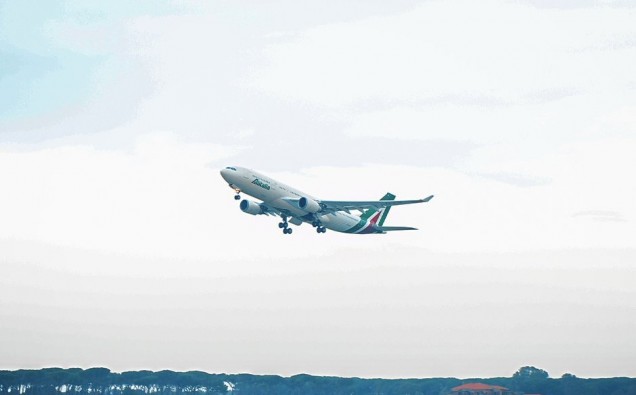 Year 2021 was the year of hope ; A hope to rise again, A hope to gain the market again, A hope to achieve success again, A hope to build the confidence in the minds of people that everything will settle soon, A hope to touch the sky again. But this hope was all vanished for Alitalia Company , this airline company became bankrupt and collapsed in the year 2021. Alitalia was a 74 year old national flag carrier which was launched on 5th May 1947 as Aerolinee Italiane Internazionali founded by the Italian government and British European Airways . It's first flight was from Turin- Rome- Catania flight. Slowly and slowly Alitalia expanded to European countries , it's first Intercontinental flight launched in 1948 between Milan and South America. It's name was a popular combination of two Italian words for wings and Italy ( "Ali" and "Italia") . By 1960 it carried millions of passengers and became the first European airline to move into the jet era. Alitalia at one time carried popes, actresses and prime ministers. But this success was no longer continued and in the year 2017 it declared bankruptcy struggling with the competition from low cost airlines and high cost , there were strikes and more than 100 flights were cancelled.
Alitalia tried hard to survive and used many survival methods to sustain in the sky like Abu Dhabi's Etihad Airways a key shareholder introduced training programs to help flight attendants to be more coredial in 2016. Airport lounges were refurbished by adding pizza ovens and not only these new uniforms were also introduced. But these things also did not make much difference and then Covid19 pandemic made this airline go into a huge financial loss and the final decision was made to shut down this airline. And for the last time Alitalia took the last flight AZ1586 from Cagliari ( Sardinia) which touched down on tarmac at Fiumicino Airport in Rome. There were tears in the eyes of the cabin crews and this brought an end of an era for Italy.
But it is said there is always a new beginning after a sad end. There was a sale of the Alitalia brand but no buyer came forward to take it. At the last moment ITA took their foot ahead and signed the agreement to keep Alitalia in the sky with some changes. They purchased the Alitalia brand and website for 90 million euros . ITA ( Italia Trasporto Aereo) is fully owned by the Italian government with the following investment of $720 million . Airline plans to start with 52 jets and by the end of 2025 they will increase the aircraft to 105 . ITA will offer services to 44 destinations which will increase to 75 by 2025. So far it will keep only 2800 of 11,000 employees. It will serve dozens of Italian cities in addition to European central airport hubs such as London Heathrow and Paris Charles De Gaulle, Transatlantic destinations in the US.  Talking about the crew then some of the former employees working in Alitalia have been taken by this new national airline. The company will also have a new logo but ITA right now still operates most aircraft with Alitalia colors though soon there new livery will be in the sky with blue color.
As ITA took up the torch to light the sky of Italy again,  in 14 days only after the birth of ITA i.e 15th October. It took 2764 flights out of them 1942 were domestically taken and 822 were internationally flown.  ITA  chairman Alferdo Altavilla said, " The new carrier will have to be profitable by the end of its 2021-25 business plan. The haunt for a deal with a layered airline before the end of 2022 because it is too small to stand alone. ITA will start holding talks to reach a deal with another player aiming to complete it by 2022. Alferdo added that "Joining Skyteam is a natural step enabling us to continue to deliver a global network and seamless experience that customers flying to and from Italy expect partners to support that start up of our company, the Italian flag carrier ."
As analysts say that an airline network is a system of communicating vessels with a delicate balance . Hope to see ITA making the sky shine with their achievements in the coming year and raising their country's flag high in the world of aviation.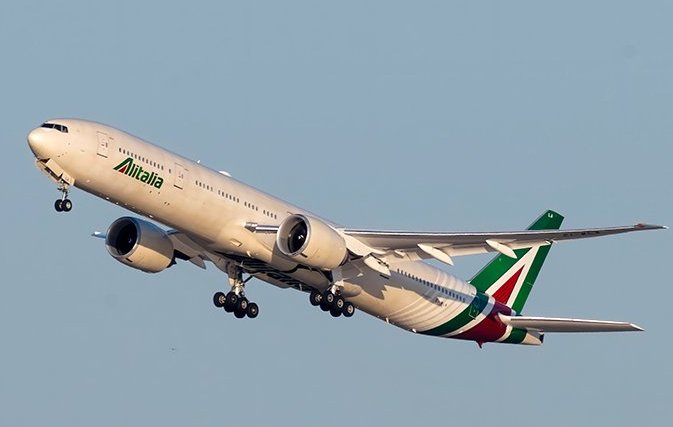 By: Rida Khan ( Aviation Author )
Instagram A/c : aviationauthor.ridakhan