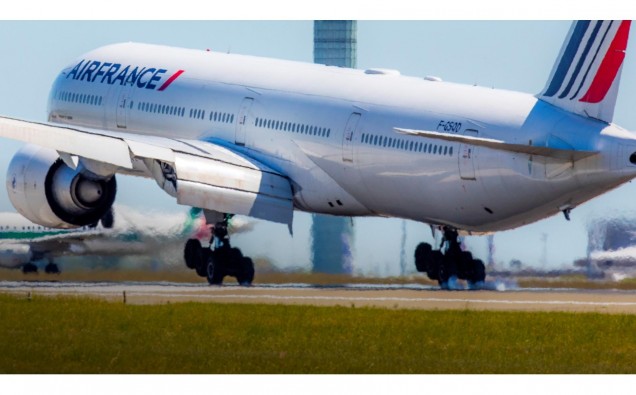 Air travel is badly shaken due to covid19 last year, there is a massive drop in the demand to travel.  Covid19 vaccine is only the basis on which many countries have opened borders for the people. But some still feel scared to travel to different countries because they have it in their minds, "Is that country safe to travel or not?" Airline companies are doing lots of research and making plans to bring back the passengers with all safety measures. Surveys are made for e.g. on the passengers demand : where to go / are people willing to pay the high airfare / which type of destinations people are preferring right now , which routes have limited competition and have high fares, are destinations safe or not, which rules and restrictions are formed for the travelers by countries, which hotels are opened so that they can make arrangement for their flight crew to stay etc. Many historical data has been analyzed by the airlines researchers & experts to make decisions.
Looking at the global scale, business travel has declined because of technological and digital use . Business professionals are connecting through video conferencing, using various connection tools for their business work. Now if we see only leisure travel is left & this is the one thing which can attract people for this summer season. People love to travel more in summers for relaxation ,spending holidays and from these  airlines are taking full benefits . Routes are made to the country's which are safe from Covid19 , which have tourist attractive spots to visit like beaches, islands etc. Countries are listed first where people can spend relaxation time with their family and loved ones . From business routes  now rescheduling is done to leisure routes. Though cargo supplies have no changes they are flying as it is , but to get back the passenger travel and recover the revenue loss which they had from last year 2020, this method is opted by the airline companies .
Some of the airlines have already started to take the routes to leisure flights like Delta who had throughout the pandemic listened to the customers views about their future traveling plans and decided to connect them to the places where they want to go most. Delta S.V.P Network planning Joe Esposito said, " We are looking forward to reconnecting more customers with their love of travel this summer with more convenient connections across Delta's network." Delta added new destinations which are popular with adventure to explore like Bozeman, Glacier Park , Fresno. Calif  (FAT) etc.
Air France increased services to leisure destinations by operating 81 seasonal routes like France, Europe, Paris – Orly , French regions etc.
Lufthansa, a German flag carrier, focused on flights to Caribbean, Greece, and the Canary Islands. Lufthansa board member Harry Hohmeister said, "Leisure travel program for summer 2021 is stronger than ever. We expect many countries to relax travel restrictions towards the summer as more & more people have been vaccinated. There is a great yearning for travel and we believe that the summer months will reflect this."
Qatar Airways plans to rebuild it's network to more than 140 destinations including 23 in Africa , 14 in America, 43 in Asia Pacific , 43 in Europe , 19 in Middle East . Qatar Airways group Chief Executive  His Excellency Mr. Akbar Al Baker said, "As the global vaccine rollout begins to gather pace, we look forward to a gradual easing of entry restrictions throughout 2021 and welcoming back our millions of passengers on board."
Emirates opened their gates for the travelers who want to travel and reconnect to the new experience . Destinations like Maldives , Athens , Moscow, Europe, U.S. , Africa & other popular islands are opening. To give stress relief  to the passengers , Emirates are planning to get new summer routes for them.
American Airlines opened more than 150 new summer opportunities to reconnect with friends and family. They made the summer schedule which offer customers the best network and safe flight back to the skies.
Finnair making way towards European holiday destinations and some key U.S. markets. They will focus on hotspots such as Nice, Vilnius , Rhodes, Chania, Malaga, Alicante in Spain like this Finnair will operate to 60 destinations.
Alaska Airlines Brett Catlin Vice President of network & alliances said, " Our guests are eager for more eco – friendly leisure destinations especially as they get vaccinated and we're ready to offer them terrific options." They are adding 30 main line and regional aircraft to fulfill capacity needs in the year ahead.
After the impact of covid19 pandemic, everyone wants to travel to calm down their stress and summer is the best option. So if you are planning to enjoy your summers 2021  then airline companies welcome you Onboard to have a good time forgetting what happened last year by giving you the relaxable and safe routes to fly.
By: Rida Khan ( Aviation Author ) ( Instagram A/c : aviationauthor.ridakhan )