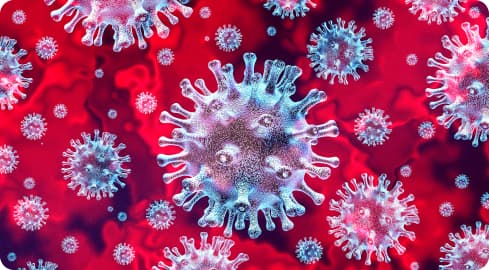 The 300th patient to take part in Recovery-RS, a trial that is comparing the effectiveness of different ventilation methods for hospitalised patients with COVID-19, has recently been recruited at Good Hope Hospital.
The Recovery-RS trial, led by the University of Warwick and Queen's University Belfast and funded by the National Institute for Health Research, is the only trial in the UK assessing the best way to provide oxygen support for patients.
University Hospitals Birmingham NHS Foundation Trust, which runs Good Hope Hospital, Heartlands Hospital, Solihull Hospital and the Queen Elizabeth Hospital Birmingham, has recruited 97 patients to Recovery-RS to date.
Dr Mohammed Saim, co-Principal Investigator at UHB, said: "It's great that Recovery-RS has reached the 300 milestone, and we're delighted to have played our part at UHB.
"Clinical trials like Recovery-RS are vital to improve our understanding of and treatment for COVID-19, both now and in the future. They are the best way for us to quickly find effective clinical interventions for patients."
The trial aims to recruit 4000 patients overall, with patients currently being recruited across the country.
Three types of respiratory support are being compared: Continuous Positive Airway Pressure (CPAP), High Nasal Flow Oxygen, and standard oxygen therapy. All are currently being used for patients in hospital with COVID-19, with Recovery-RS measuring which is the best way to deliver respiratory support as an alternative to ventilators.
Prof Gavin Perkins, UHB Intensive Care Consultant, Director of the Warwick Clinical Trials Unit and Recovery-RS Chief Investigator, said: "We know that many people who are in hospital with COVID-19 need respiratory support, but we don't know what the best kind of support is yet.
"I'd like to thank everyone who has taken part and all recruiting teams across our 73 sites, as without their support the trial simply wouldn't be possible.
"We're continuing to recruit patients during the ongoing second wave and will be regularly reviewing our data to make sure effective treatments, when identified, can be made available to all patients as soon as possible."