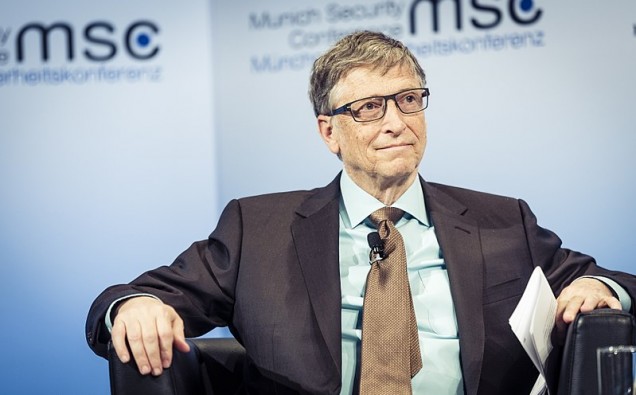 The coronavirus outbreak has led to several conspiracy theories that are doing rounds on the internet. Many countries and people have held Bill Gates responsible for the outbreak of this deadly disease.
Recently, Italian politician Anna Cunial on the house floor accused Bill Gates for the coronavirus outbreak. Moreover, she demanded the arrest of Bill Gates as she believes that Bill Gates is a proponent of population reduction and this deadly disease would serve its purpose.
Furthermore, she said that he has dictatorial plans. He is aiming to control the population of the world through the insertion of nanochips under the disguise of vaccination. Cunial's claims seem to fit in with Mikovits own allegations, implying a powerful deep state government that Gates himself control. Moreover, she fully agrees to the news circulating on social media that Bill possesses the "Patent" for SARS-COV2 – an infection that wasn't found until January 2020. The theory suggests that the whole purpose of the outbreak of this disease is to create a need for a vaccine which will benefit Gates and will serve his ill purpose.
She pointed fingers to the Event-201 – a rehearsal to deal with pandemics conducted at Davos Switzerland by the John Hopkins Centre for Health Security in partnership with the World Economic Forum and Bill and Melinda Gates Foundation. She cast doubts about the event. She also quoted Bill Gates, who said at the event that if we properly do our job related to vaccine, health and reproduction, we can successfully reduce the population of the world by 10-15%.
Gates vaccine and drugs have sterilized millions of African women and polio epidemic caused by Gates paralyzed 500,000 children in India.