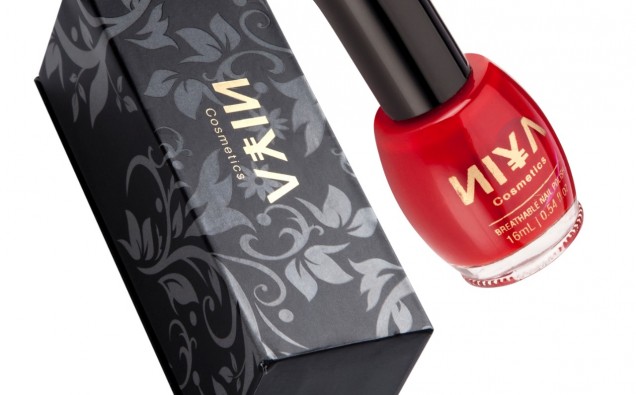 Niya Cosmetics has taken the UK by storm this year! Being the Halal breathable nail polish brand that has a truly exquisite formula that paves the way for modern, confident and Bossy women! The best selling shade called 'Be A Boss' celebrates women and really drills home that women are incredibly fearless and can achieve anything they want! Niya Cosmetics discuss an array of topics that challenge the modern day millennials, from the fear of rejection, to their impressive how- to be productive guides, depression and other many taboo topics. You can find these on the Blogs tab (on the website).
Pioneered intricately with the best nail technology, all polishes allow water and air to penetrate deep into the nail plate. Enabling your nails to be the strongest and the best quality ever. Niya Cosmetics is also Wudhu friendly, water/oxygen permeable, vegan and 14 free of harsh chemicals and toxins that are usually found in traditional nail polish.
The nail polishes are 100% halal certified in accordance to the HCA (Halal Certification Agency), hence meaning Muslim women can perform Wudhu (washing of the hands and feet) knowing water will reach their nail beds for cleansing before commencing prayer. Niya Cosmetics believe in beauty without cruelty and make sure that their products are not tested on or do not contain any animal ingredients.
Niya Cosmetics nail polishes come in a variety of different colours and styles, from a collection of nude's, pink's, red's, grey's, white's and the simple, clear nail polish. There are also vibrant neon polish and glitter paints, perfect for weddings and parties. Their long-lasting and rich formula will mean you get perfect claws that last more than just a few days.
Niya Cosmetics sent across two fabulous shades, one light nude peach colour called 'I Adore Me' and one purple, pink colour called 'Ruby Rouge.' The colours were bright and bold on the nails and dried really fast. The 16ml bottles are cute and round and easy to carry around, and each shade has a formula created with love and style in mind. Each bottle also comes in a beauty travel carry on case that can double up as a nail rest. So you have no excuses to not paint your nails on the go! 
If you are interested in purchasing the nail polish, then visit their website www.niyacosmetics.com and don't forget to check out their social media @Niya Cosmetics.
The collection starts from as little as £8.95 and more exclusive; limited edition shades go up to £22. For our readers use the code 'loveniya' for an extra amazing 10% off! Whilst stocks last.