 The next iPhone will look identical to the current one — but will fix one of its biggest problems.
The phone will likely be known as the iPhone 6S, rather than the iPhone 7, and will accordingly have an identical case. But it will also have a much improved battery life, a pressure sensitive display, and will be faster.
The extra battery life won't just be added by improving the battery capacity, according to leaked parts seen by 9to5mac. Instead, it will be brought by including a special new modem chip which could double internet speeds as well as making the phone run much more efficiently, the blog reported.
The new chips will be made by Qualcomm and could push the maximum speed on 4G LTE to 300Mbps — much faster than most home routers. But the extra speed probably won't be seen, at least initially, since much of the speed of data connections is limited by phone networks, not the hardware itself.
But the company could also add extra battery capacity to the phone, according to the leaks. The new phone features a smaller motherboard in the identical case — meaning Apple could fill the extra space with battery.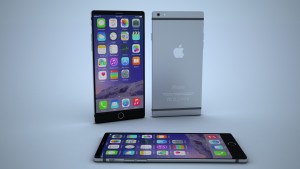 The new phones — which are rumoured to come in the same sizes as the iPhone 6 and 6 Plus — will also have battery life improved by their software. Apple unveiled a range of new battery features as part of iOS 9 that will allow it to shut off intensive features if the battery is running low, among other things.
Battery life has long been a gripe of users of all smartphones. While Apple and its competitors have vastly improved battery capabilities, the actual life has tended to stay the same, since they use the extra capacity to power new features rather than letting phones live for longer.